Should State Education Department take over Buffalo Schools?
As the Buffalo Public School district continues to grapple with failing schools, a question has surfaced in the community -- should the State Education Department attempt a takeover of the Buffalo Public School District? WBFO's Eileen Buckley asked two state lawmakers and the mayor for their thoughts.
"That I am not confident the state Education Department has the ability to do any better then what is happening right now," said State Assemblywoman Crystal Peoples-Stokes of Buffalo.
Peoples-Stokes tells WBFO News she is reaching out directly to school teachers to find out what would help make important changes in the classrooms.
Peoples-Stokes said she supports the federal Common Core Standards.
"I think that we should be focused on what the rank-and-file teachers need to get the job done," said Peoples-Stokes. "We can't keep making excuses and pointing the finger of who is not getting it down."
State Senator Tim Kennedy, also of Buffalo, admits the district is in a crisis, but says a top-down approach by New York State is not the answer to fix the troubled school district. Instead, Kennedy said it's time for a "bottom-up approach."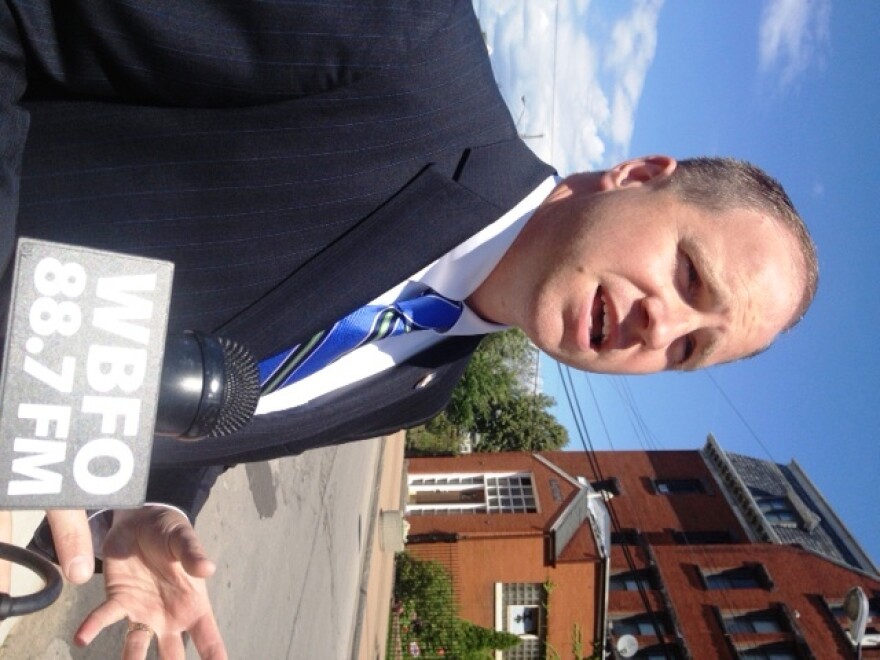 "What Albany has been trying to do, thus far, is this top-down, dictatorial approach that hasn't worked," said Kennedy. "We don't need Albany telling us what to do."
"There is no silver bullet to these issues," said Buffalo Mayor Byron Brown.
Brown said it's time for the community to "roll up its sleeves" and work together to resolve the city school crisis.
When WBFO News asked the mayor if he believes it is time for the state Education Department to intervene and take over the city school district, Brown said "I would not want to see the state Department of Education to take over the Buffalo Public Schools."
Brown referred to the recent ELA and Math testing scores released for third through eight graders. Despite the drop in progress for city students, Brown noted that Buffalo is still doing better the cities of Rochester and Syracuse.
"So why would you step in and take over Buffalo and not take over Rochester and Syracuse?," questioned Brown.