Basil sentencing adjourned until April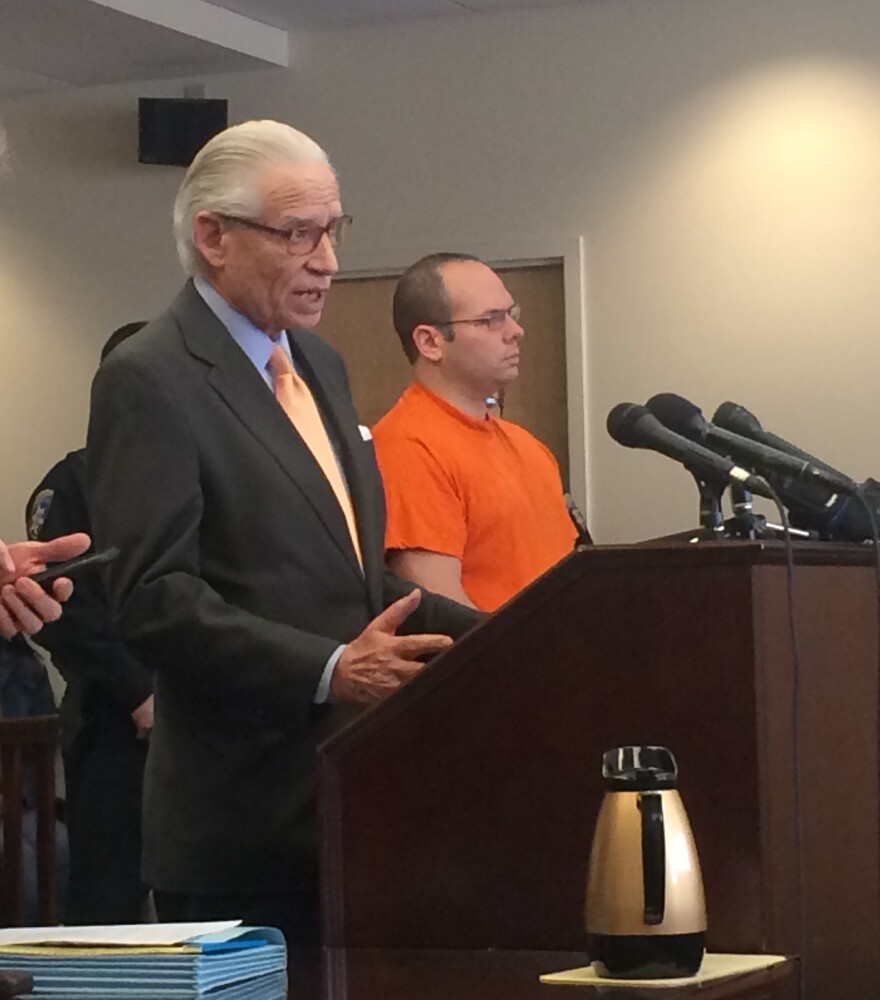 The sentencing of Jeffrey Basil, the man convicted of killing an Air National Guardsman William Sager Jr. at Molly's Pub in 2014, was adjourned Monday morning at the request of his attorney. Basil's attorney, Joel Daniels, requested the adjournment to allow him more time to file motions in the case. Daniels says those motions will question the sufficiency of the evidence used to convict Basil of second-degree murder. State Supreme Court Justice Penny Wolfgang granted the request.
A jury found Basil guilty in Sager's death in January. Sager was pushed down a flight of stairs inside the bar early on the morning of May 11, 2014. He died of a severe head injury several months later.
Basil, 36, faces a maximum sentence of up to 25 years to life in prison. He and his legal team will be back in court on April 7.