State Legislature begins sprint to close out 2021 session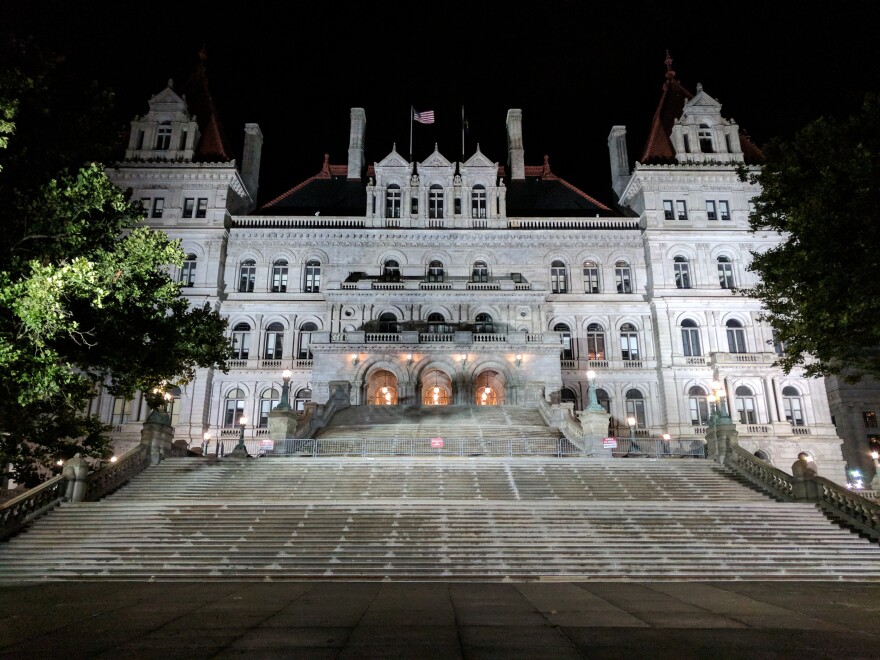 The New York state legislature is scheduled to end its session in mid June. Lawmakers have a long list of priorities they hope to finish before then.
Criminal justice reform tops the list for many Democratic Senators and Assemblymembers, including changes to the state's parole system. Senate Majority Leader Andrea Stewart-Cousins, speaking on public radio station WCNY's The Capitol Pressroom, says she backs reforms to the state's parole system.
"Yes we punish the criminals, but (make sure) that the punishment fits the crime," Stewart-Cousins said, "and that you don't continue to pay for the crime long after you've done the time."
Measures under consideration include the Elder Parole Act, which would give inmates an automatic parole hearing if they are over the age of 55 and have served 15 years of their sentence. Another measure, known as the Fair and Timely Parole Act, would require parole boards to give more weight to a person's rehabilitation record in prison than to the crime that they originally committed.
Another measure under consideration, known as "Clean Slate" legislation, would seal some felony and misdemeanor conviction records for up to 2 million New Yorkers who have completed their prison sentences.
Democrats in the legislature have already approved a number of changes to the state's criminal justice system, including instituting cashless bail, placing restrictions on the use of solitary confinement in prisons and opening up police disciplinary records to the public.
Meanwhile, bars and restaurants, hard hit by the COVID-19 pandemic, are pushing for measures to help their businesses stay open. One would make permanent the practice of ordering take out alcoholic beverages along with food. It's currently permitted under an extended executive order by Gov. Andrew Cuomo.
Andrew Rigie, executive director of the NYC Hospitality Alliance, says his group would like to see it be made permanent.
"During this pandemic, serving alcohol to go has become an incredibly important life line for local restaurants," Rigie said, "and it's become extraordinarily popular with the dining public."
The restaurants also want to cut red tape for obtaining liquor licenses in New York City to help new restaurants and bars open up sooner.
Other measures under consideration before the session ends include the Adult Survivors Act. It's modeled after the state's Child Victims Act and would allow adult survivors of sexual abuse and harassment a one-year window of opportunity to bring their abuser to court.
The bill's sponsor, Assemblymember Linda Rosenthal, spoke in favor of the bill at a recent rally.
"The system protects abusers," said Rosenthal. "Even when survivors muster the courage to come forward, the system has built in barriers to prevent them from getting on the path to justice."
Other measures that face a more uncertain future include a bill to hold gun manufacturers and sellers legally liable for crimes committed with the weapons they make and sell. A measure to give more rights to workers in the so-called gig economy has stalled.
It's an open question how involved Cuomo will be with end-of-session decisions. Stewart-Cousins has called on Cuomo to resign over allegations of sexual harassment. The governor is also under federal investigation for his handling of nursing home death numbers during the pandemic and whether he used staff to help him write and edit a book on his handling of the COVID-19 pandemic.
The state Assembly is conducting an impeachment inquiry. The governor says he did nothing wrong.