Will Pegulas get publicly financed new football stadium, millions for KeyBank Center upgrades?
Early negotiations are underway on the financial structure that would be used to pay for a new stadium for the Buffalo Bills.
The team's lease for the county-owned stadium in Orchard Park — now known as Highmark Stadium — ends in 2023. Though the stadium has undergone a series of renovations since its opening in 1973, the facility is among the oldest in the NFL and the league has previously stated the need for it to be replaced.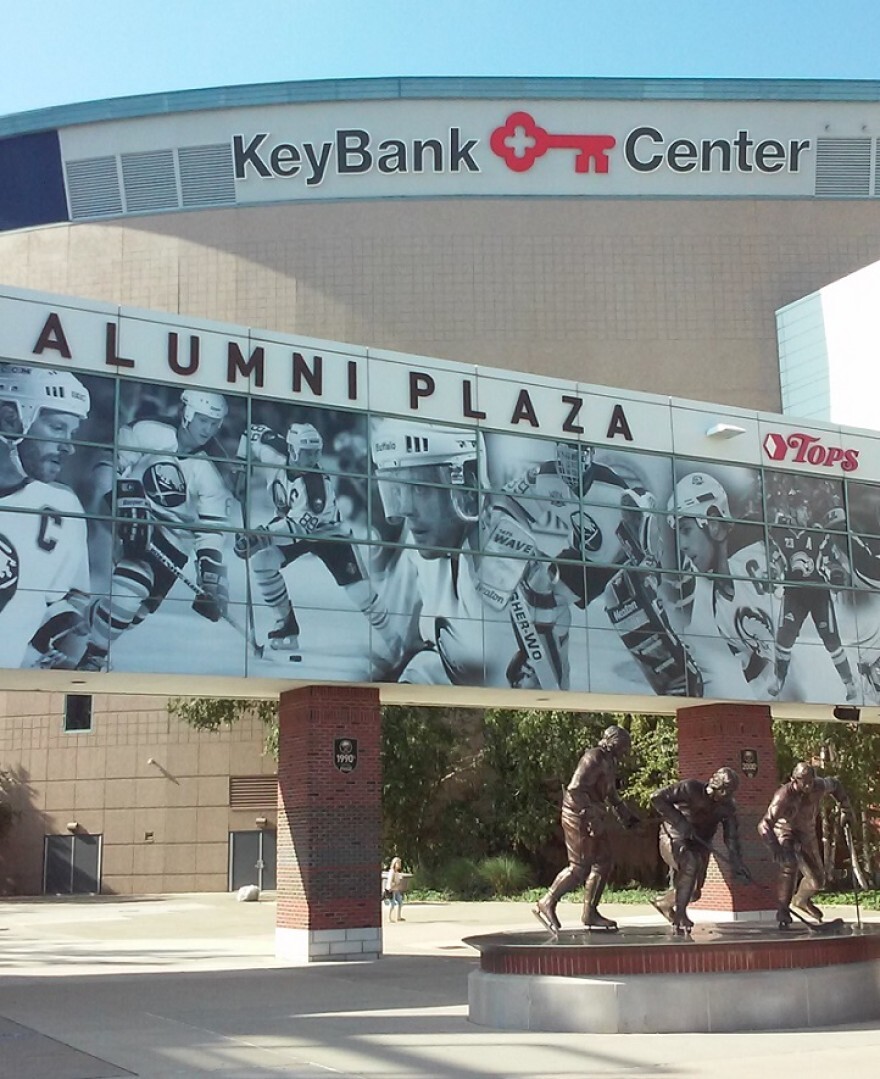 According to the Buffalo News, the team's owner, Pegula Sports & Entertainment, is seeking a publicly-financed $1.1 billion new stadium in Orchard Park. A company spokesperson responded to the story, saying the figure was inaccurate, though he did not provide specifics.
However, Assembly Majority Leader Crystal Peoples-Stokes confirmed the figure in an interview with WGRZ-TV. She also projected confidence that a combination of private, public and team investments would cover the cost of the new build.
Pegula Sports & Entertainment is also asking for tens of millions of dollars to provide upgrades to KeyBank Center, the home of the Buffalo Sabres. Opened in 1996, the facility is among the oldest in the NHL.
Buffalo Bills Analyst Matt Sabuda talked more about negotiations with WBFO Morning Host Jay Moran Monday morning.
Buffalo Bills Analyst Matt Sabuda and WBFO's Jay Moran