Rocker Bon Jovi reportedly interested in buying the Bills
The Buffalo Bills didn't play this weekend, but were still making headlines when a report surfaced Sunday by CBSSports. Reporter Jason La Canfora wrote rock star Jon Bon Jovi is, according to sources with knowledge of the situation, positioning himself to purchase the NFL team.
La Canfora said Bon Jovi has spent considerable time in the area getting to know power brokers and elected leaders.
This report claims the late addition of a Bon Jovi tour date at Buffalo's Firs Niagara Center last February was to give the singer another opportunity to spend time in city.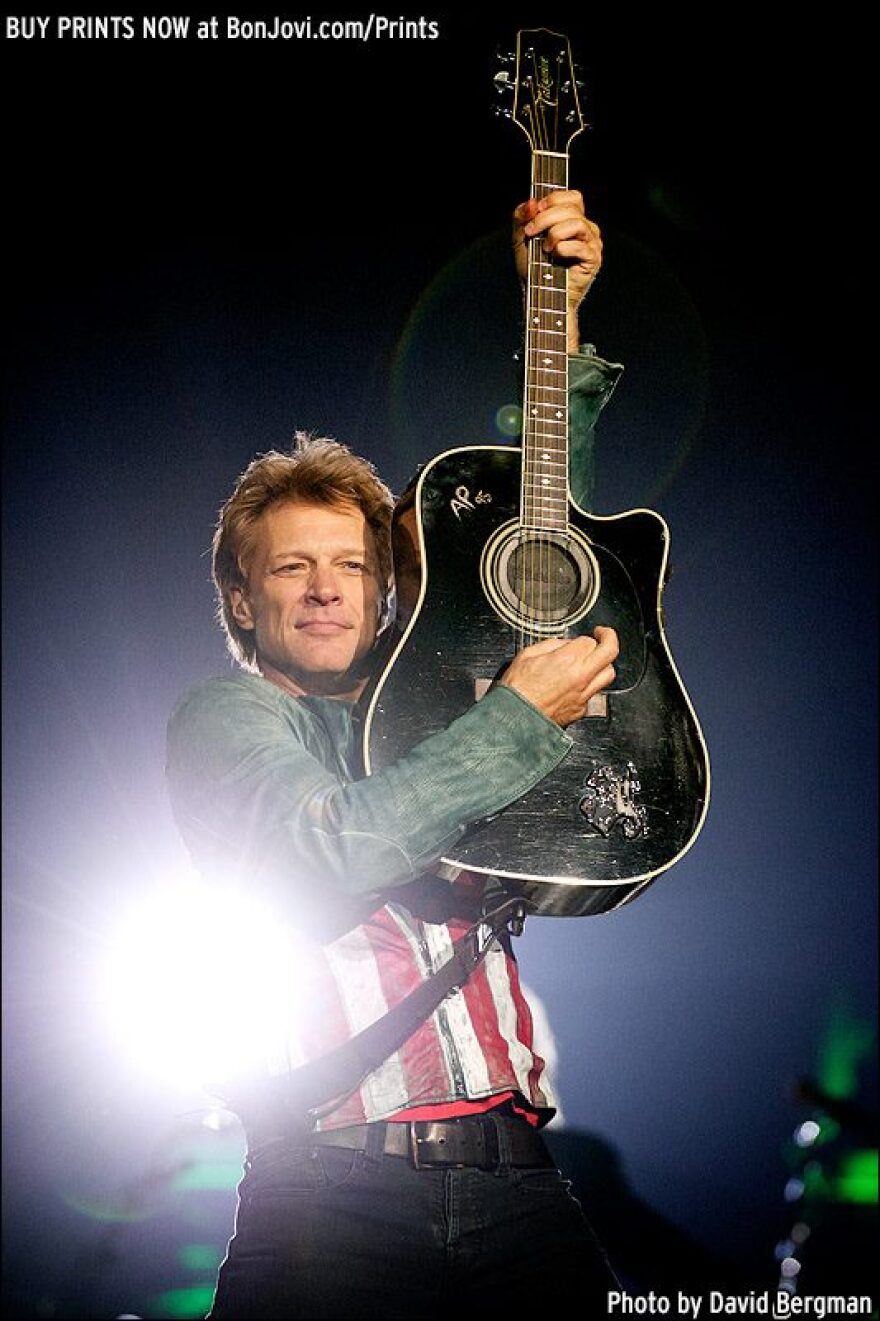 The CBS report claims Rogers Communications in Toronto, the media corporation that stages Bills games, is the prime suitor for the franchise. The team will play their annual Rogers Centre game next Sunday against Atlanta.
Bon Jovi is no stranger to sports ownership, having once been a partner in an Arena Football League franchise in Philadelphia. Bon Jovi is a native of New Jersey.
The team, however, would only be up for grabs with the passing of longtime Bills owner, 95-year-old Ralph Wilson. Wilson has maintained he has no interest in selling the franchise during his lifetime.
At the same time, Buffalo's Business First is reporting that re-design work is planned at the Toronto Stadium to possibly lure the Bills for a future buy.
WBFO News spoke with Western New York Congressman Tom Reed Monday morning about the Bon Jovi rumors.
The Congressman noted that there is "always a concern moving the team to Toronto".
"Whoever is in a position to buy it, we've got to make sure that we continue that relationship of keeping the Bills here in Western New York, if it's Bon Jovi, then its Bon Jovi," said Reed.
But Reed said he believes Buffalo's longtime fan base, historically, would weigh heavily in future ownership and remaining in our region.
On Monday, Jon Bon Jovi's publicist told The Associated Press that while the New Jersey rocker is interested in becoming an NFL owner one day, he is not currently pursuing the Buffalo Bills.
Ken Sunshine calls a report that Bon Jovi is actively involved in purchasing the Bills ``preposterous.'' Sunshine notes the Bills are not for sale and adds that Bon Jovi has too much respect for owner Ralph Wilson to consider engaging in discussions for buying the team.