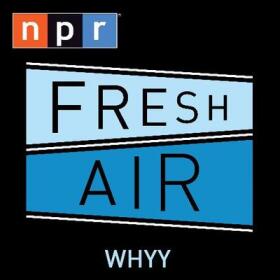 Monday - Friday 2pm and 7pm
Fresh Air with Terry Gross, the Peabody Award-winning weekday magazine of contemporary arts and issues, is one of public radio's most popular programs. Each week, nearly 4.5 million people listen to the show's intimate conversations broadcast on more than 450 National Public Radio (NPR) stations across the country, as well as in Europe on the World Radio Network.
Though Fresh Air has been categorized as a "talk show," it hardly fits the mold. Its 1994 Peabody Award citation credits Fresh Air with "probing questions, revelatory interviews and unusual insights." And a variety of top publications count Gross among the country's leading interviewers. The show gives interviews as much time as needed, and complements them with comments from well-known critics and commentators.
Fresh Air is produced at WHYY-FM in Philadelphia and broadcast nationally by NPR.
Desus Nice and The Kid Mero started out doing comedy together on Twitter, then created the Bodega Boys podcast. Their comedy series on Showtime is now in its third season.

Lythcott-Haims' new book, Your Turn, is a handbook on adulthood. Kevin Whitehead reviews Minor Swing, by Vincent Herring. Reporter Michael Moss says processed foods can be as alluring as cigarettes.

Beatty, who died June 13, made his film debut in Deliverance and then went on to appear in scores of movies, including Network, All the President's Men and Superman. Originally broadcast in 1987.

Set in the 1980s, a new dark comedy on Apple TV+ centers on a woman whose husband is running for public office in San Diego, but who has aspirations of her own to produce an aerobics exercise tape.

Fifty years ago, Daniel Ellsberg leaked classified information about U.S. policy in Vietnam to the press. We listen back to archival interviews with Ellsberg and Ben Bradlee of The Washington Post.

President Biden has asked the intelligence community to investigate whether or not the virus leaked from a lab in Wuhan, China. Vanity Fair reporter Katherine Eban shares her findings.

In a new book, Bryan Burrough and co-writers Chris Tomlinson and Jason Stanford challenge the historical lore of the Alamo — including the story that Davy Crockett refused to surrender.

Scott Borchert's cultural history of the New Deal initiative known as the Federal Writers' Program teems with colorful characters, scenic byways and telling anecdotes.

For many years, Ford didn't know why her dad was in prison. As a teenager, she was shocked to learn he'd been convicted of rape. "With rape, there's no mistake about the intention to harm," she says.

Ramos says Lin-Manuel Miranda's Broadway musical In the Heights filled him with hope. Now he's starring — and singing and dancing and rapping — in the film adaptation.