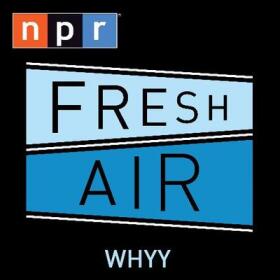 Monday - Thursday at 10pm
Fresh Air with Terry Gross, the Peabody Award-winning weekday magazine of contemporary arts and issues, is one of public radio's most popular programs. Each week, nearly 4.5 million people listen to the show's intimate conversations broadcast on more than 450 National Public Radio (NPR) stations across the country, as well as in Europe on the World Radio Network.
Though Fresh Air has been categorized as a "talk show," it hardly fits the mold. Its 1994 Peabody Award citation credits Fresh Air with "probing questions, revelatory interviews and unusual insights." And a variety of top publications count Gross among the country's leading interviewers. The show gives interviews as much time as needed, and complements them with comments from well-known critics and commentators.
Fresh Air is produced at WHYY-FM in Philadelphia and broadcast nationally by NPR.
Russell talks and sings about the physical and sexual abuse she endured from her racist adoptive father — and about how she learned she was worthy of being loved.

Environmental journalist Ben Goldfarb says cars are killing animals, while highways cut off them off from their food sources and migration paths. His new book is Crossings.

Set in the near future, C Pam Zhang's atmospheric novel centers on a chef who takes a job at a tech entrepreneur's isolated compound after smog kills most of Earth's plant and animal species.

The composer and multi-instrumentalist from El Reno, Okla., played blues, bebop, big-band music and free jazz — and sometimes a mix of everything. Rivers also gave other musicians a place to play.

Washington was an adult when she learned that she had been conceived via artificial insemination and the man she considered her father was not her biological dad. Her new memoir is Thicker than Water.

From Freaks and Geeks to Barbie, Jones decides who gets on-screen. Maureen Corrigan reviews The Vaster Wilds, by Lauren Groff. NPR host Scott Simon talks about his audiobook, Swingtime for Hitler.

Crudup plays a cynical TV executive in the Apple TV+ The Morning Show, now in its third season. He also stars as a fast-talking salesman in Hello, Tomorrow! Originally broadcast March 20, 2023.

Kenneth Branaugh is back as Hercule Poirot, and it's hard not to enjoy his company in this unusually spooky murder mystery based on Agatha Christie's 1969 novel Hallowe'en Party.

Jones says performing stand-up for the first time as a freshman in college felt like putting on a shirt that fit perfectly: "It was just so natural." Her memoir is Leslie F*cking Jones.

An impoverished servant girl escapes the fledgling Jamestown colony during the winter of 1609–1610 in a historical saga that takes its inspiration from Robinson Crusoe.