A COVID relief deal before elections? Two local representatives speak of Pelosi's deadline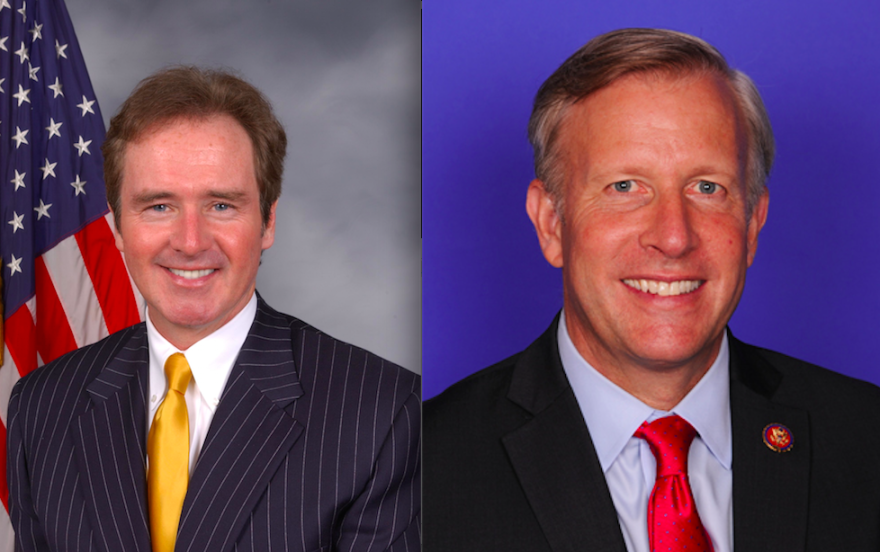 Two members of Congress, one from each major party, offered their thoughts on House Speaker Nancy Pelosi's suggestion that if a COVID relief package agreement with the Trump Administration couldn't be reached within the next 48 hours, a deal will be unlikely until after Election Day.
Pelosi met with Treasury Secretary Steven Mnuchin over the weekend on a relief package said to be between $1.8 trillion and $2.2 trillion. Among the hangups, according to Voice of America, was terms of a nationwide COVID testing strategy and contact tracing.
The Senate is expected to vote Wednesday on a Republican-backed relief bill estimated at $500 billion which would include extended unemployment insurance, additional Payroll Protection Program funding, relief for schools and funds for testing anc contact tracing.
Senate Majority Leader Mitch McConnell, in a Twitter message, blames Pelosi for the holdup in a COVID relief package.
But Congressman Brian Higgins, when asked about Pelosi's 48-hour deadline Monday, said the House has done its part and has been waiting for both McConnell and the White House to get moving.
"We did our work," he said. "It was the responsibility of the Senate to take that up. If they want to make changes they could make those changes, and we go into conference to reconcile the differences toward the goal of getting a bill that the president can sign. It started with us, and nobody took it up until the final hour."
Higgins further called it "blame assignment."
Fellow Congressman Chris Jacobs, who appeared Monday with Higgins at an event marking the tenth anniversary of the US Passport Office on Genesee Street in Buffalo, says it's urgent to get a deal done. He says many local businesses, hospitals and local governments that cannot afford to wait for federal relief much longer.
"Look at our restaurants. Now it's getting colder and you can't eat outside," he said. "That's going to be another challenge for our restaurants and hospitality. They need assistance. We've been trying to get more PPP funds to them. That's something we would do with the stimulus. Every element of our society is impacted by the situation. We need to continue to be engaged and be a partner. That's why we need to get a deal."
President Donald Trump declared at one of his campaign rallies last week he is prepared to sign a stimulus package. The question is whether he can convince Senate Republicans, who have expressed opposition to the House-backed $2 trillion package, to support it.
"This has been handled horribly at the federal government level," Higgins said. "The response to COVID-19 was slow, sloppy and chaotic."