Early voting begins October 26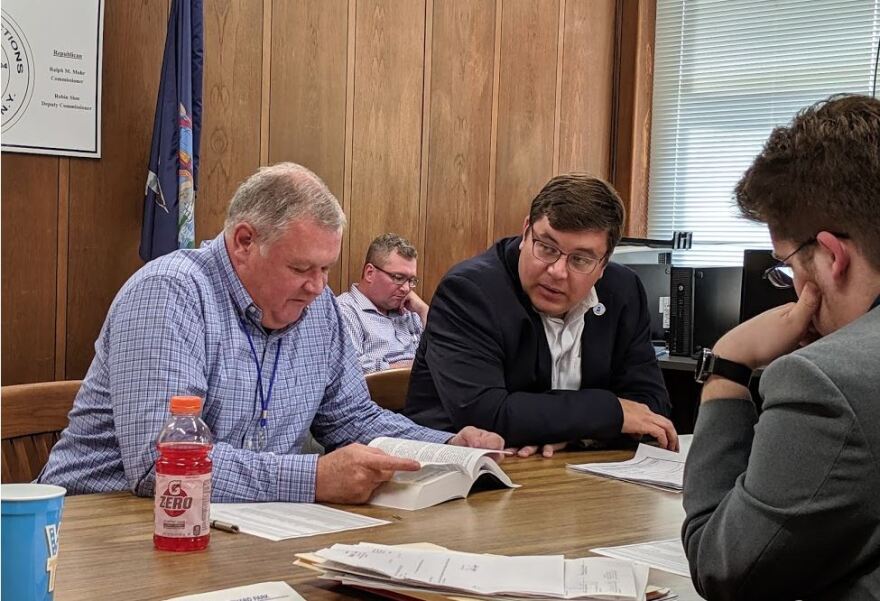 Erie County's elections commissioners say they are as ready as they can be for the nine days of early voting which starts October 26.
The commissioners met Monday and have another meeting Tuesday afternoon. They did throw candidates of the Libertarian and SAM parties off the November ballot for not following the complicated rules for a new party to get on the ballot. Another issue was ordering large metal security cabinets to be used at the 37 early voting sites scattered across the county.
"People can vote at any one of these locations during early voting. So, if you happen to be in the City of Buffalo and you're at the Broadway Market, but you live in Tonawanda, you can go and vote there," explained Democratic Elections Commissioner Jeremy Zellner.
Republican Elections Commissioner Ralph Mohr said the security for the ballots and the process is as good as it can be.
"As you cast your ballot into the tabulator, it gets tabulated upon a chip that is in the voting machine. There's also a backup chip that will remain with the voting machine. Each of those chips will have an image of the ballot," said Mohr, adding some particulars of the process still need to be determined.
"We still haven't talked about whether we're going to retrieve the ballots each night."
Zellner and Mohr are warning citizens that you can only vote once and the new computer system of computers at the voting places keeps track. Once the official Election Day comes November 5, you can only vote in your home precinct. Votes won't be counted until Election Day.