Former state Senator Marc Panepinto pleads guilty to corruption charge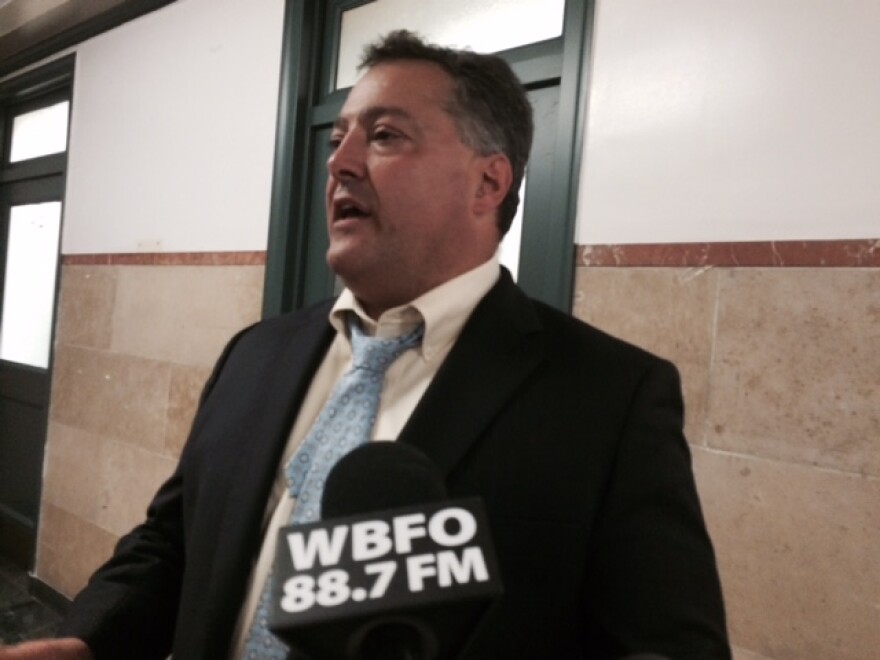 Former State Senator Marc Panepinto has pleaded guilty to a misdemeanor public corruption charge in federal court. The plea carries a maximum penalty of a year in prison and a heavy fine.
U.S. Attorney James Kennedy said the charges here are federal and he wouldn't say if state prosecutors are looking at other charges. The incident revolves around Panepinto sending a staff member to attempt to persuade a former staff member not to pursue complaints the former senator harassed her in a hotel room after a Manhattan fund-raiser.
Kennedy said the incident took place in her hotel room.
"Mr. Panepinto made a series of unwanted verbal and physical sexual advances which were rebuffed by that young female staff member. Eventually, the defendant complied with the staff member's request that he leave her hotel although he did return later that night during the early morning hours in an unsuccessful attempt to re-enter her hotel room," stated Kennedy.
Kennedy said the former senator was concerned that a state investigation might hinder his re-election chances and sent an unidentified staff member to see her and try to buy her off from aiding an investigation by the state's Joint Commission on Public Ethics. She refused the offer and avoided further meetings.
FBI Assistant Special Agent in Charge Philip Frigm said the bureau investigated after hearing about it.
"To conduct an appropriate investigation to determine the veracity of the information that we're given, the validity of the sources, the people that provided information, what's their motivation? It's the standard conduct of an investigation and in the circumstance just like any other case that we have investigated, we're going to follow down every rabbit hole that we can find to make sure that the information that we have leads to something that actually was a violation of law," said Frigm.
In March of 2016 Panepinto subsequently declined to run for another term, citing the effect on his law firm of the eventually fatal illness of a law partner.
Kennedy wouldn't said if the matter has been referred to the state's lawyer disciplinary process. No sentencing date has been set at this time.