Candidates for Erie County DA will debate at WNED|WBFO studios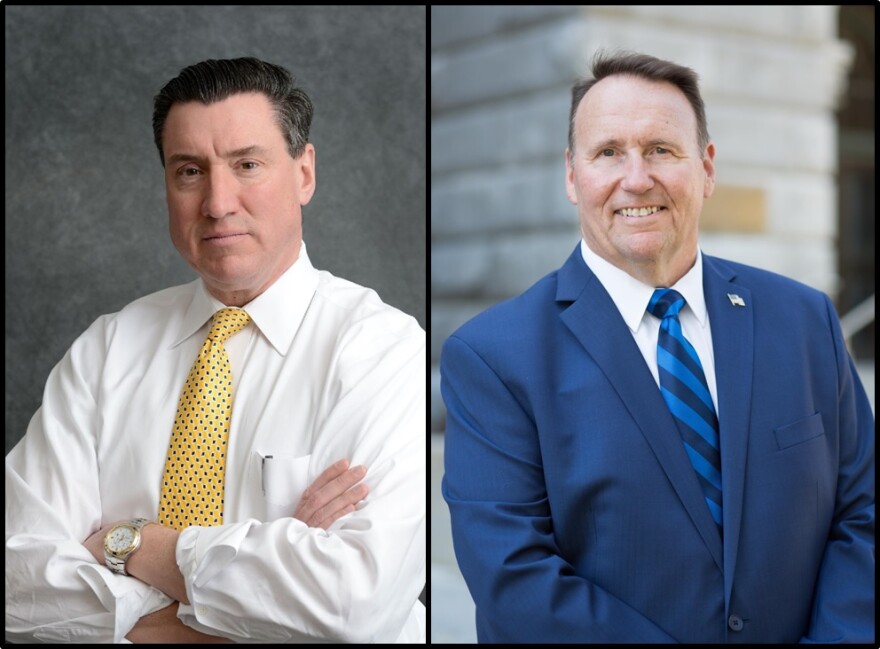 On Thursday, October 27, candidates for Erie County District Attorney will meet at the WNED|WBFO studios for a debate on issues facing county voters.
John J. Flynn, Jr. (DEM, WF, WE) and Joseph V. Treanor, III (CON, REP, IND, REF) will be featured in Decision 2016: The Race for Erie County District Attorney, a studio debate presented by WNED|WBFO, The Buffalo News, and WGRZ-TV.
WBFO News Director Brian Meyer will moderate the debate and serve as a panelist, along with Buffalo News Political Reporter Robert J. McCarthy and Claudine Ewing of WGRZ-TV.
The debate is not open to the public, but will be broadcast live on WBFO-FM 88.7 and WGRZ-TV at 11:10 a.m. Live video will also be streamed on buffalonews.com, wgrz.com. Live audio will be streamed on wbfo.org.
The debate can be followed on social media at #ecdadebate.
The video broadcast will be repeated on WNED-TV on Sunday, November 6 at 10 a.m.