Security questions raised following McKinley HS shooting
The aftermath of the shooting at McKinley High School, where a student was stabbed and a security guard shot, raises questions about security measures in Buffalo Public Schools, and has officials asking what could have prevented the incident
.
Speaking with WBFO Wednesday evening, Buffalo Teacher Federation President Phil Rumore said violent incidents across the school district, and specifically at McKinley, have been growing this year.
"So we've been complaining about it for a while," he said. "I mean some of the kids are telling the teachers they're afraid to come to school because they might get hurt if it doesn't change, then there has to be a change someplace because they have to sit down with the parents and sit down with the teachers that teach at that school and find out what needs to be done and then do it."
While praying for the injured and lauding the quick response of Buffalo Police officers following the 911 call, Buffalo Public Schools Superintendent Kriner Cash said the district is trying to meet the security needs of its schools the best way it sees fit.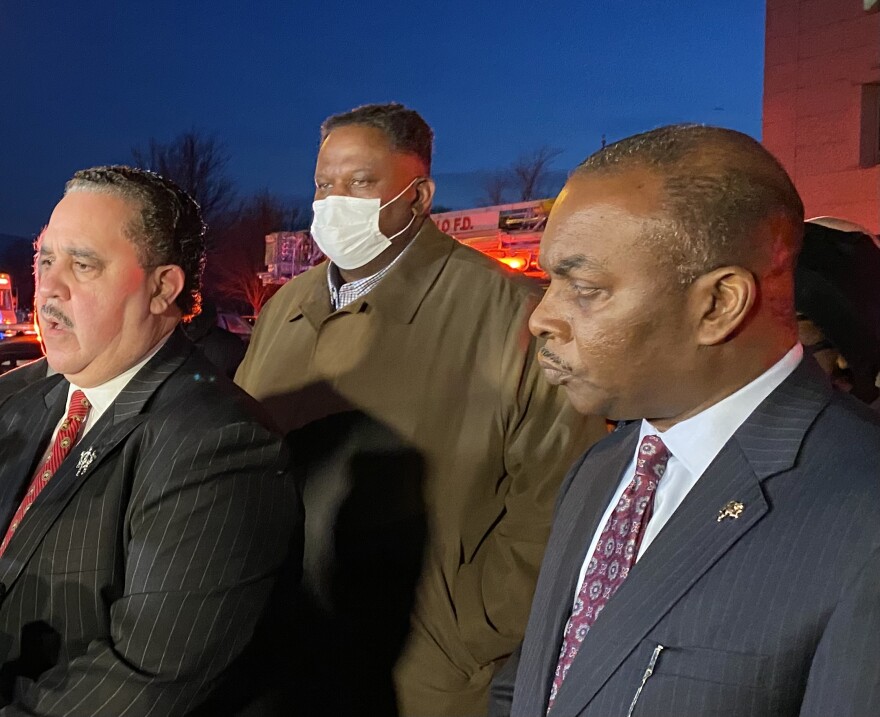 "We put additional resources at least 15 additional staffing sources in this year alone," Cash said of bolstering the security apparatus in schools. "And every day we are looking to bolster wherever we see the data suggests. So security guards and offices, we put an addition of those into the budget. We also have additional SROs and police support and backup here, almost on a daily basis."
But a shooting on school grounds raises a lot of alarm, and one parent standing outside McKinley Wednesday wondered if more security is the answer or if addressing the root causes of violence is the more progressive and less reactionary way to handle the problem.
Wednesday night, Gov. Kathy Hochul said she was "closely monitoring" the incident and that "gun violence is a public health crisis."
My heart is with my hometown of Buffalo tonight. I'm praying for the victims and their families, the members of the McKinley High School community, and our brave first responders who responded to this horrific event.

— Kathy Hochul (@GovKathyHochul) February 10, 2022
Cash also issued another statement to the Buffalo Public Schools Community that mentioned the incident, thanked police for being "on the scene immediately," while offering "thoughts and prayers" to those injured, their families and the "entire McKinley school community."
"Grief counseling and online SEL teaching resources will be provided to all students, parents, and teachers of the BPS anticipating the trauma this incident has had on all of us. Together, we will help each other through," he said.
School officials also emailed their District-Wide Trauma Supports document to families.
Thursday morning, Buffalo School Board President Lou Petrucci provided an update to WBFO and talked about the district's response to the active crime scene and incidents of school violence in general.
"You have to balance with the needs of the police investigation versus the parents' very real need to find out about their children," Petrucci said.
WBFO's Jay Moran talks with Buffalo School Board President Lou Petrucci
Petrucci announced on Facebook early Wednesday that he would not seek reelection to the board this year.
Update, Wednesday 9:36 p.m.: Buffalo Police officials said a student was stabbed and a guard was shot. Previously it was reported that two people had been shot.