With music ed lawsuit looming with BPS, retired Hutch Tech teacher and alumni speak out
The Buffalo Teachers Federation is expecting to meet the Buffalo Public Schools in court two weeks from today. The BTF says the BPS is not meeting state requirements for music education. Amidst the conflict, two Hutch Tech High School music teachers could be facing a position cut after speaking out about the issue. Retired Hutch Tech music teacher Ben Boyar and two alumni spoke about some of the challenges they faced as part of the band program.
After spending 19 years at The Buffalo Academy for the Visual and Performing Arts, Ben Boyar took a position teaching music at Hutch Tech in 2000. Three years later, the program faced serious cuts.
"I went to the Buffalo News and I started to explain to them, I have this program and they wrote an article. The next day, the superintendent apologized to me. The principal was afraid to talk to me because his superintendent is apologizing to me," Boyar said.
Shortly after, Boyar's principal reached out to him to discuss why it had to get to that point.
"The question is, am I saving it for me? No, I would have still had a job. Who are we saving music for? And it's for children who are equal in any area they live in," Boyar said.
Boyar went on to teach band up until current Hutch Tech music teacher Amy Steiner took over in 2016. Now he's the business owner of Northtown Music, a small music store in Cheektowaga.
The story of cutting music in schools isn't a new one.
"It's not just Buffalo. Other inner city schools have these problems. And suburban schools also have these problems," Boyar said. "I could remember as a NYSSMA (New York State School Music Association) judge or Erie County judge going to music festivals and people laughing at me almost because they would be like, 'Oh, you know, they're buffalo. They're cutting again.' The twist of that would be the how can we help you instead? But it's almost like oh, you teach in Buffalo."
Boyar acknowledges Buffalo has developed a reputation over the years, but said the best way to fix it will be with positivity.
"Administrators and teachers and parents need to take a step back and work together," he said.
The relationship between a music teacher and an administrator in the BPS can play a large role in a band programs health. Boyar said he focused on being seen, often making decisions without consulting administrators.
"If it was a teacher parent night, I would just have the band there, they wouldn't even have talked to me about it," Boyar said. "I would just say, 'Oh, this is where the band should be.' And I'd popped out on the stage and this has happened for years with me. So I wouldn't have a lot of conversations with them about it."
hutch_tech_multi_track_mixdown_1.mp3
WBFO's Tom Dinki spoke with Hutch Tech alumni Jacob Jay and Dalton Sharp
Boyar also set up band before school as a substitution for not having it in the schedule-- something Steiner and other teachers have been expected to do today. That's one subject that will be discussed in court.
"What I did is I worked around (the schedule)," Boyar said. "I would try to make the program fit with what was going on in the school at all costs. That means if most teachers arrived at seven, I would get there at six. If teachers left at four, I'd leave at five. I would see how much more I could do to work around the program. If you have a music program that's hot, and it's playing good, and you're going on trips, and you're winning festivals, kids show up no matter what anyways. But the concept of pulling a kid out of class for music, I would go the reverse of that. No, stay in your class. I'll teach them at five o'clock after the school day is over. But I don't think most people want to go that far."
Band students would come to see Boyar during lunch. Flex periods. Any time that worked.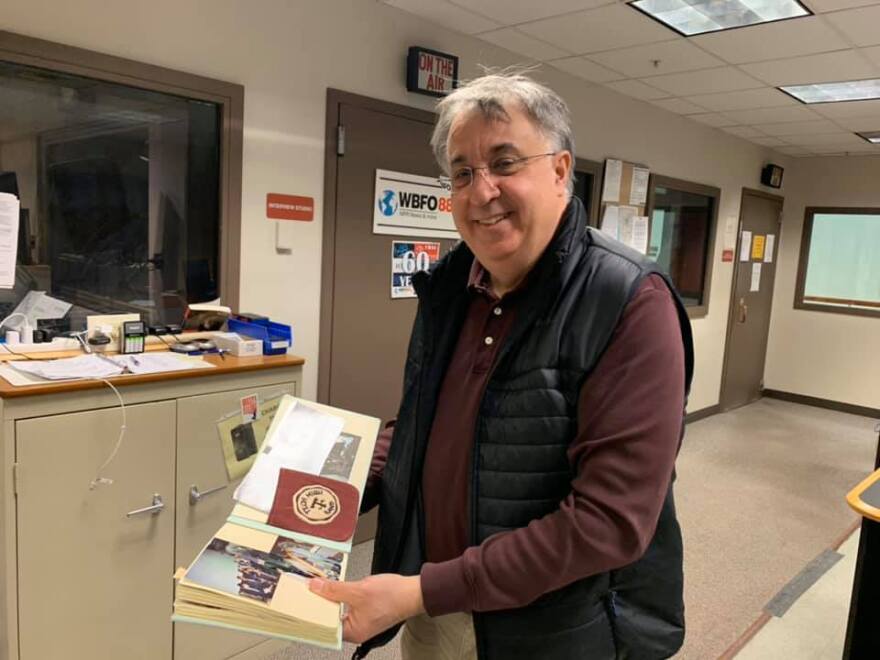 There is a downside to that model. Preparing for an ensemble performance can have additional difficulties because it's harder to organize a rehearsal with the full group.
"It's a dangerous slope to start talking about administrators and how they help you. I would say that in my career, I treated them as equals rather than as superiors," Boyar said. "That's how I approached it. So if I was talking to a principal, I talked to him as an equal. And that causes problems because they want you to be, you know, they're your boss. But I decided that I would have to. Not to say I wouldn't do whatever performances or whatever creative things that I could do for the school."
"That's hard to do if you're a beginning teacher. That's hard to do if you're an experienced teacher too because most people don't work on that level. But maybe that's my ego or whatever. I don't know. It seemed to work," he laughed.
Boyar considers himself a unique individual when it came to his approach and believes regardless of the court's decision, all parties involved need to get more creative.
"If you work, maybe in a suburban school, you come in and you teach your lesson schedule, rotational schedule, and then you teach your band, maybe a music theory class, maybe do a lunch duty. But imagine if you're a high school band director. There's more because you're going to be playing the St. Patty's Day Parade. You're going to be playing the Italian Parade. You're going to be playing for the mayor's inaugural. You're going to be asked to play when the President comes to town," Boyar said. "And then the district forgets about you. They only want to use you to show how good the system is and they need to show how good they are in all the schools by having that music program and feeding."
Boyar said he wishes it didn't have to come to a lawsuit.
"They might maybe they need some advisory help, you know, but because (Steiner) is making an issue out of it, not just for her school, she's making the issue for this entire city, which is also pretty brave and bold too," Boyar said. "She's saying, this is not just wrong at Hutch Tech. There are other schools without music. How can you have a school without music?"
High schools like Da Vinci and McKinley haven't had a music teacher for the entire 2019-2020 school year and like Hutch Tech, some other schools have not had band in the schedule.
"Music does create a lifeline for kids," Boyar said. "And changes and makes the school system or community better, which everybody already knows."
Two of Boyar's former students, Jacob Jay and Dalton Sharp, owe a lot to their music education at Hutch Tech High School.
"Without Hutch Tech, I wouldn't be a musician at all," said Jay, who, in addition to playing trumpet professionally, has a master's degree in music and is a band teacher at Tapestry Charter School.
"I didn't go to college for music or anything like that, so high school was my primary music education," said Sharp, a professional saxophone player and auto technician. "But since then, I've headlined jazz festivals, I've played all over the country, I try and play like maybe two to three gigs a week in Buffalo and having the best time of my life doing it."
But Jay and Sharp, who also perform jazz together as The Jay/Sharp-Tet, wish there had been more support for the band program when they attended Hutch Tech from 2005 to 2009.
For starters, they would have liked to rehearsed during the school day, as opposed to early in the morning before school.
"And we would talk about it as students and we would ask our teacher about it, and he'd tell us, 'No. They told me no. It's not going to happen,'" Jay recalled.
"Almost as if it wasn't supported as much as every other class," Sharp added.
Music classes being held outside the regular school day is one of the core issues in teachers and parents' lawsuits against Buffalo Public Schools. The litigation alleges students at Hutch Tech and across the district are not getting the kind of music education required by New York state.
Jay and Sharp said former Hutch Tech band director Ben Boyar made sure concert band and jazz band rehearsed together before school, but getting there early in the morning wasn't always easy.
Sharp said it could be difficult to get to school when streets had yet to be plowed during the winter months. For Jay, who walked a mile to school, it could be even worse.
"Most days in the winter, my hair would be frozen by the time we got into school," Jay said, noting he'd leave home without drying his hair to make sure he got to school by 7 a.m. "I'd get there and have to like de-ice myself."
Hutch Tech administrators have said this kind of scheduling is necessary given the school's academic demands. Hutch Tech is an engineering high school with career and technical education requirements.
At times, Jay and Sharp said that CTE environment made them feel music was less important. Jay recalled feeling that way when telling a guidance counselor he planned to apply for music school.
"And the first response is, 'You shouldn't do that. That's not a good idea. You're not going to make any money. Music is something you can do for fun, but it's not a real career of any kind,'" he said.
Jay and Sharp are saddened by the fact that it's come to lawsuits, but hope it can be a first step toward resolving the music education issues in the district.
"I think now especially as a music educator myself and having now lived in a few different states and seen a bunch of different music programs across the country," Jay said, "I see what is possible when it is supported, when it's part of the school day."
Jay just purchased his first house in Kenmore, where his wife teaches music at Kenmore East High School. While they wanted to live in the city of Buffalo, they didn't want their future children to attend Buffalo Public Schools.
"As music teachers, music is really important to us and having our future potential children be able to be in a school with a high-quality music program is really important to us," he said.
And teachers like Boyar see no reason why those high-quality music programs can't be found across the BPS.
"They're lovable kids and parents know that. And teachers know that. Administrators know that. Who cares about Ben Boyar, Northtown Music owner? No, that's not the point. The point is kids in the (BPS) speak all these languages. But the language that they all speak is music. You know what I mean? They all speak art. And so those are ways to unify a community. A school is a community," Boyar said.
Pending any delays, teachers and parents are expected to be in court March 18.
Boyar is hoping the court hearings don't get drawn out.
"My gut says no lawsuit, no lawsuit. Let's fix it in house. You know, let's be just a tad creative here," Boyar said. "I have no agenda today. I don't work for the system anymore. You know, I worked with numerous principals in the system, maybe not always as happy as I should have been, but maybe I could have been better at it. But I would say that it's a good time to reflect. It's good time to take a look at how to how important instrumental music is."