Tariffs impacting small dairy farms in Western New York
President Trump's push for tariffs has made international trade a big topic of discussion lately. And one of the products being talked about is milk. But these strategic trade moves trickle down to lots of family farms – like those in Western New York. WBFO's Nick Lippa visited a farm in Wyoming County to see how farmers are reacting.
When you go to the grocery store and see the price of milk below $2 a gallon, it might be easier on your wallet, but it can be devastating for dairy farmers.
Russell Klein has been president of the Wyoming County Farm Bureau for about two years now.
"Low prices wear on everybody. Nobody gets in a great mood when the milk check comes," said Klein.
His family has owned their farm Silver Meadows since the 1950s. He said there is now a glut of milk and most farmers don't know what the future will bring.
"We've figured out how to make really great milk. We've figured out how to do it too well," he said. "Maybe there's too many of us or we got to decide we shouldn't make as much. I don't know what the right answer is."
These days, there's a lot more uncertainty due to Trump's talk about tariffs and threats of a trade war. In some speeches he's singled out Canada, which charges a tariff on imported milk to protect its own farmers.
"They're taking advantage of us. We can't let that happen. We can't let it happen. The era of global freeloading and taking advantage of the United Stated is over," Trump said.
Agriculture economist and professor at Cornell University Andrew Novakovic says tariffs complicate an already ambiguous situation.
"We've got an administration that kind of prides itself on being unpredictable and being pretty aggressive," Novakovic said. "We've got people that we trade with that are responding and are reacting. We certainly have an indication that this is not going to be taken passively by either people we view as our allies or as our competitors."
And in a trade war, he says other countries could take customers away from U.S. farmers.
"At the end of the day, New Zealand or Europe, or possibly Argentina and some other exporters are going to complete sales in China and Vietnam and that will establish a price and that will be reflected in our own prices. But for our companies that would have been making those sales otherwise, that is going to impact their bottom line," Novakovic said.
That hits home for smaller farms in places like Wyoming County – less than 60 miles from the Canadian border. The community there boasts there's more cows than people.
For farmers like Klein, they have to adapt to policies like tariffs and accept there's not much they can do about it.
"These things have sweeping consequences across the industry and how much milk the United States moves overseas in multiple forms. That effects the domestic milk price. Issues with Canada or Mexico can have a huge effect on the dairy prices," Klein said.
One thing is clear when talking to farmers. They feel like they're being heard, but they doubt politicians can help.
"I guess I feel all of our representatives at least I this area have at least had their ear open to what we have to say," said Klein, "so you don't feel like you're forgotten. You also don't expect anything to get done."
One man who has championed small dairy farmers is Minnesota Congressman Collin Peterson. He was instrumental in updating the Margin Protection Program, which provides farmers financial security. Now, he has given up on that legislation. He said the Senate made changes that gave farmers less money.
"They need $63,000 they don't need $12,000. That's what I tried to tell the Senate, but the Senate… they know better so whatever," said Peterson.
It isn't just Washington politicians that are split on this issue. Farmers are too, Klein said.
"There are folks that would love to see a quota system much like they have in Canada. They have a set milk price. Their government sets that price of milk and they can only produce so much milk. There's another set of farmers that say that's not the American way. They say we don't want the government to control our milk price even though they do already," Klein laughed. "Ya know, but they don't want them to tell them how much milk they can make."
Congressmen like Peterson aren't sure how to help now.
"The industry is flipped and honestly they're kind of their own worst enemies at this point," said Peterson. "I haven't given up trying to help them. I just don't quite know how to do it."
For many politicians, economists, and farmers, it's tough to see things improving in the near future.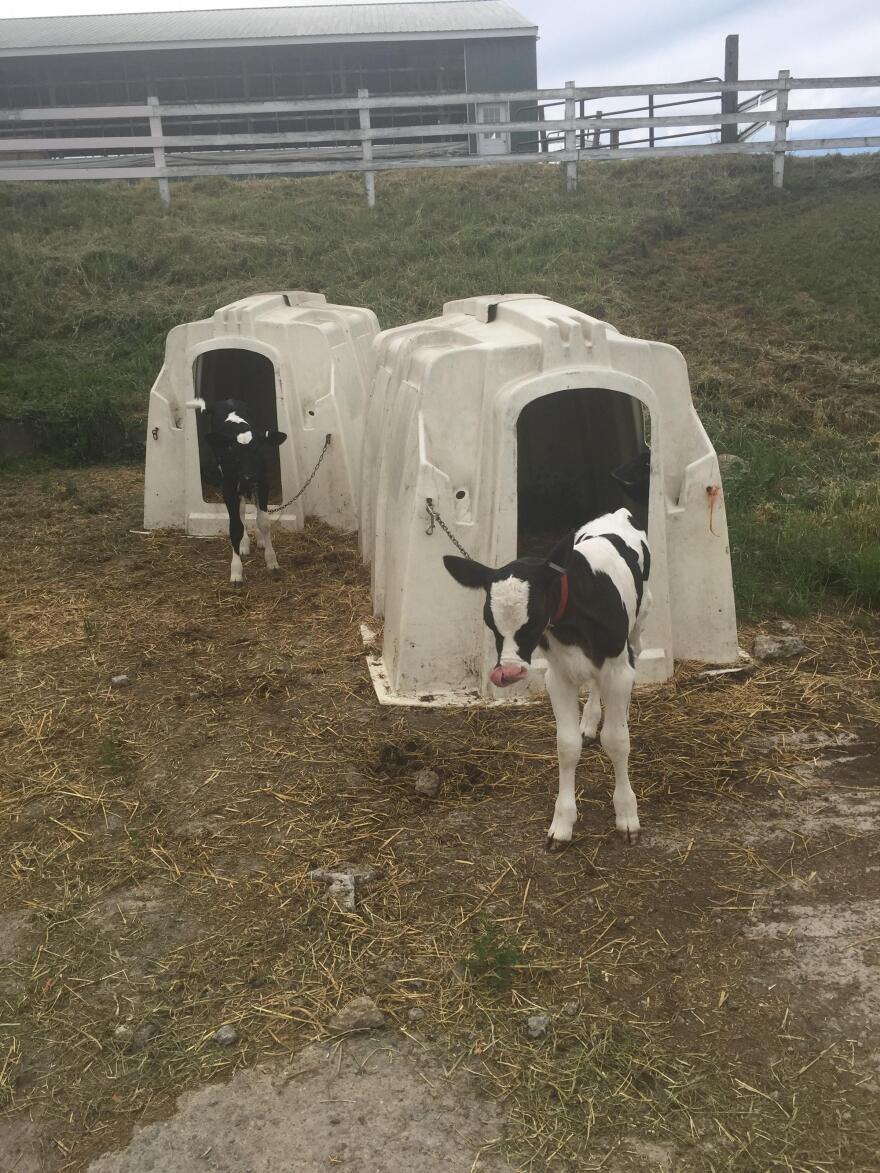 "This is not an environment in which it's really possible to say, I can see some break in the clouds and this is what it looks like. In fact I think it's really quite the contrary," said Novakovic. "If I were a dairy farmer, I would do my best to figure out how to take care of my own business and not wait for somebody to help me out."
One thing economists will tell us is pretty certain, when you introduce taxes, and tariffs are a type of a tax, you shrink economic activity.
"In that sense, everybody is a loser. Hopefully, we'll all start to kind of realize that we're actually hurting ourselves as much as we're hurting our competitors by having what appears to be a developing trade war," said Novakovic.
For now, small farms like Silver Meadows will do their best to pay the bills.
"It's great that some people are thinking of us," said Klein. "I would like to see something actually happen."