Longtime Buffalo Zoo resident Ethel the sloth dies after doubling life expectancy
A longtime resident of the Buffalo Zoo passed away on Tuesday. The Linne's two-toed sloth named Ethel died at the old age of 32.
Communications Manager Christian Dobosiewicz says Ethel was a staple at the zoo, having lived there since 1987 when she came from the Salisbury Zoo in Maryland. In all that time, he said, she had an impact on the community which has been reaching out through social media with condolences and remembrances.
"But it's not that sad of a story," said Dobosiewicz. "She doubled her life expectancy. She lived to the age of 32. The median age for sloths is about 15 years. She lived a very long and good healthy life here at the Buffalo zoo."
Ethel was a regular fixture in the zoo's main building as part of its Ecostation exhibit. She lived much of her life alongside a half-sister named Minnie, until Minnie passed away two years ago at the age of 31.
"It's a testament to our care that she received here from our keepers and our staff here," said Dobosiewicz. "And living in a zoo, she didn't have to deal with predators or any other factors like that."
As a nocturnal and naturally slow animal, Ethel wasn't one to put on much of a show for visitors. But she certainly was dependable in her behavior.
"She could usually be seen high up in the corner sleeping," said Dobosiewicz. "Sloths sleep about 15 hours a day, so she was sleeping most of the day, but every once in a while she would make an appearance and guests would see her. She would be eating some vegetables and fruits and stuff like that."
Over the course of her life, those guests numbered almost too high to count.
"I can't give the exact number," said Dobosiewicz. "But if we're averaging around 500,000 people a year, if you do the math…it's a lot. Over millions of people have come and seen Ethel throughout the years."
When animals pass away at the zoo, methods of mourning depend on species, social structure, and animal bonds. Having been a more solitary creature, Dobosiewicz doesn't expect there will be much done with other animals for Ethel.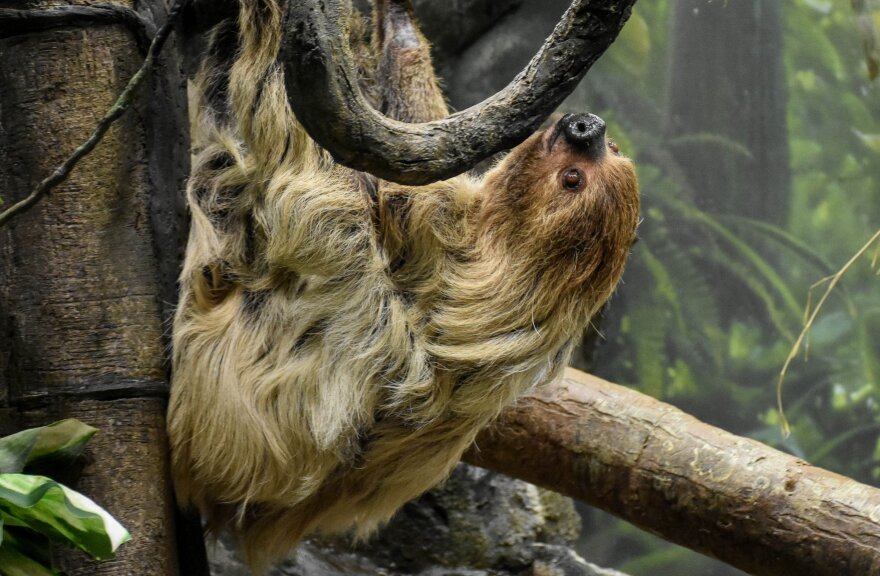 "But certain animals that have bonded with other animals here at the zoo, we will give them their mourning time alone with the animal that passed," explained Dobosiewicz. "Everyone is treated differently."
Humans, on the other hand, are being encouraged to honor Ethel by sharing their memories and their photos on the zoo's Facebook page and other social media accounts.
It's too early to say if the zoo plans on finding a replacement for Ethel. Dobosiewicz would only say that the zoo is always looking for new animals.