Dog attacks on WNY postal workers becoming less common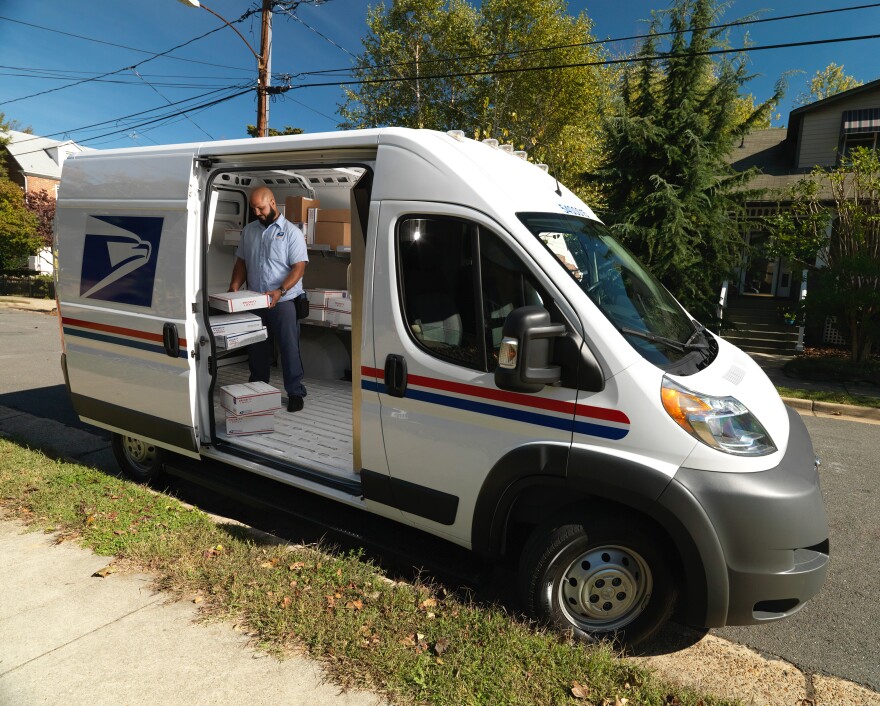 Pet owners and postal workers can feel better about mail delivered in the presence of our furry friends. According to a new report from the United States Postal Service, dog attacks on Western New York postal workers dropped four percent in 2017.
The City of Buffalo saw a more significant reduction, with attacks falling by 46 percent. USPS spokesperson Karen Mazurkiewicz credits the decrease to dog owners being more precautious, as well as electronic warnings for employees.
"Technology is also helping us, as customers put into their profile that they have a dog on the premise. And then the scanner the carriers use actually alerts them when they approach a house that states there's a dog on the premise," Mazurkiewicz said.
The study ranked the top 30 cities where dog attacks on postal workers occurred. Buffalo wasn't in the list, but Rochester was ranked 16th. The top three cities were Houston, Los Angeles, and St. Louis.
Many residents with canine companions believe they would never harm someone, but Mazurkiewicz says pet owners should always make sure their dogs are secured when mail is being delivered.
"If a carrier comes to your door, put your animal, put your dog, in a separate room, so there's not that chance meeting. Some dogs actually burst through screen doors, so even though you think 'There's a barrier there,' sometimes it's not enough. So putting them in another room is really a great idea," she added.
Mazurkiewicz says there are many ramifications that come with dog attacks for both postal workers and the dog's owner. She urges residents to always keep an eye on their pets when postal workers come by and to take the time to socialize their dogs.
"I know most people love their animal and think that it would never hurt anybody, but for some reason when the postal carrier comes to the door day after day, and then there's an opportunity to have a close encounter – dogs take advantage of that. So even though most people believe their dog wont bite – be prepared for the fact that it might bite," said Mazurkiewicz.
A total of 6,244 postal employees were attacked by dogs in 2017. In the spirit of National Dog Bite Prevention Week, beginning Sunday, the USPS has partnered with the American Humane and the American Veterinary Medical Association to spread awareness.