Roswell Park Super Bowl ad features message of hope aimed at all Western New Yorkers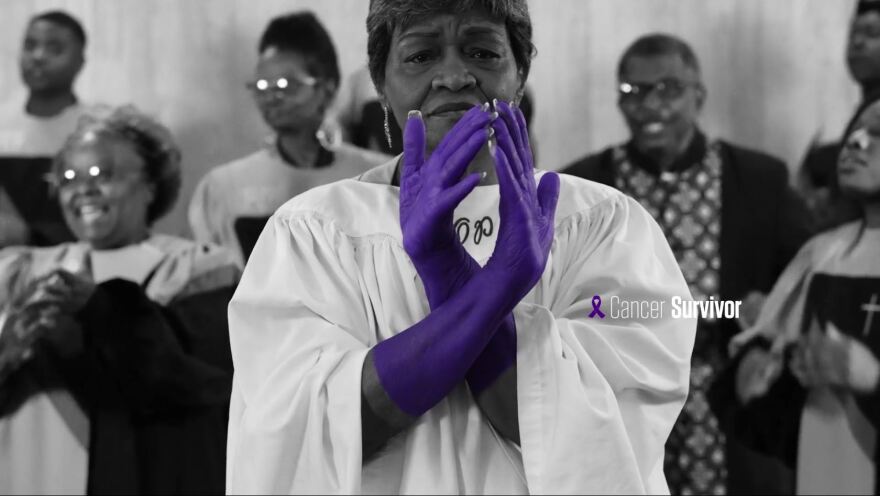 For the third time in its 120-year history, Roswell Park Comprehensive Cancer Center aired a commercial during the Super Bowl. This year's message was focused on hope and reaching a wide audience.
A commercial titled "Ribbons of Hope", which aired locally before the Super Bowl half time show, featured nine real-life cancer survivors from Roswell Park Comprehensive Cancer. As the ad progressed, showing them exercising, working, singing, and being with family, each of the survivors made a ribbon shape with their hands and forearms. The ribbons were displayed in different colors, representing the cancer each survivor experienced. It's an important symbol, according to Roswell Park President and CEO Dr. Candace Johnson.
"Patients wear them proudly, especially cancer survivors," said Johnson. "So it sort of symbolizes their survival, their struggle, and the hope that they're going to survive their disease."
Across the country, the Super Bowl reaches more than 100 million viewers each year, making it the biggest opportunity for advertisers to get their message in front of people. Johnson said because cancer touches nearly everyone in some way, the goal of the ad was to reach the game's entire Western New York audience watching on Buffalo's NBC affiliate, WGRZ-TV. WGRZ Research Director Jon May said, as of Friday afternoon, 552,000 adults over the age of 18 were estimated to watch.
Airing the ad during the most watched television broadcast in the country is also intended to give Roswell some added brand recognition. It carries well with the hospital's 2018 campaign to revamp itself under a new title and logo.
"We're trying to be bolder in getting our message out for awareness, so people know that we're here," said Johnson. "So, yes, I think it does sort of set us apart. But I think if you look around the country, there would be many cancer centers that would be taking advantage of the Super Bowl in their local environment."
While the average cost of commercials aired nationally during the Super Bowl is about $5-million for 30 seconds, costs for local ads are significantly lower. Johnson and Roswell park officials said they worked with WGRZ to find a price that fit within the hospital's budget for their 60-second ad. A source familiar with local television ad sales told WBFO the price of a 30-second local ad during the Super Bowl last year ranged between $22,000 and $25,000. A 60-second ad like the one Roswell aired is estimated to cost close to $50,000.
Johnson said she doesn't know what the actual cost was, but noted that Roswell's marketing team is thrifty in their spending and tries to get the most out of the money used for marketing, education, and awareness.
In addition to simply viewing the ad, Johnson is hoping that many of Western New York's viewers will be inspired by it.
"You know, we're really trying to touch people and try to really start a movement here, a social media movement, with this, and try to make people aware of people that are out there struggling with cancer, struggling with their own disease, and hoping for a cure. And we're here for them for that."
The hospital is encouraging cancer survivors and supporters to share pictures of their "Cancer Arm Ribbon" using the hashtag #RoswellStrong.
Follow WBFO's Avery Schneider on Twitter at @SAvery131.