'Buffalo Beds' for children living in poverty
A special delivery arrived at the Matt Urban Hope Center Thursday in Buffalo that will provide beds for children in need. WBFO's senior reporter Eileen Buckley says it is part of a new program called 'Beds for Buffalo' provided by The Service Collaborative of Western New York.
Volunteers unloaded the first batch of hand-crafted children's twin beds off a truck in bitter cold temperatures. They carried wooden beds, mattresses and bedding accessories into the Center on Paderewski Drive in Buffalo.
"We are working with community partners from Niagara County all the way down to Cattaraugus County to identify families who can benefit from receiving these beds," said Kate Sarata, executive director, The Service Collaborative of Western New York.
Funding for the Beds for Buffalo was provided by the East Hill Foundation to initially build 100-beds for children in need.
"A bed doesn't just signify one good night's sleep – it signifies a healthy lifestyle, it signifies more self-esteem and at the end it signifies better outcomes for high school graduation," Sarata explained.
Community volunteers, corporate teams and students constructed the beds. Students with Western New York YouthBuild participated. The program provides alternative education for drop outs. They learn construction and industry fields. Antonio Shaw is with YouthBuild.
"The people that don't have nowhere to sleep – we got them beds right here," Shaw declared."Is it sad to know some kids don't even have a bed?" Buckled asked Shaw. "Yes, yes absolutely – that's why we made beds," Shaw replied.
"It's making a house a home," remarked Joyelle Tedeschi, director at Hope Services.
Tedeschi said these donations are a huge step forward in reaching children living in poverty throughout our community.
"You know we work hard, our team here, to find the actual building – the actual apartment, but then you have four walls and you want to start a new beginning for that family and help them to feel secure and part of that is to make a house home," Tedeschi said.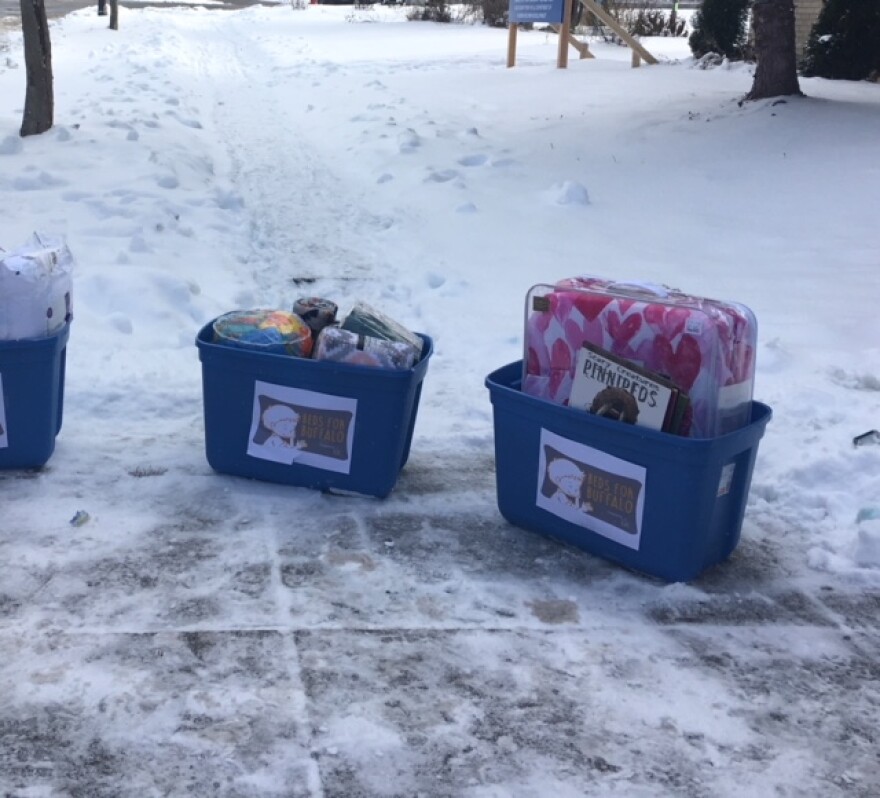 "Children are sleeping in pop-up cribs or on couches. We are relying on our community partners to work with their case workers and social workers to identify families and then we are going to deliver them – like we are here today doing – to the community partners and then they are going to distribute them," stated Sarata
"And it's up to us to come together to say don't forget about everyone in Buffalo," Tedeschi declared.