Zoo animals give true meaning to "Art Gone Wild"
Picasso, van Gogh and Warhol might have some formidable competition from an unusual commune of artists.
Our friendly local lion cubs, elephants and sea lions have been busy making artistic creations. They were sold Thursday night during an art show and auction at the Buffalo Zoo.
The fundraiser was appropriately christened Art Gone Wild.
"The animals do paint all the art," explained Communications Manager Christian Dobosiewicz. "Some of our animals are taught to paint with their fingers, with paint brushes, or they can walk onto canvases, or we can take paw prints of their paws. All the techniques are great forms of enrichment that we do with our animals."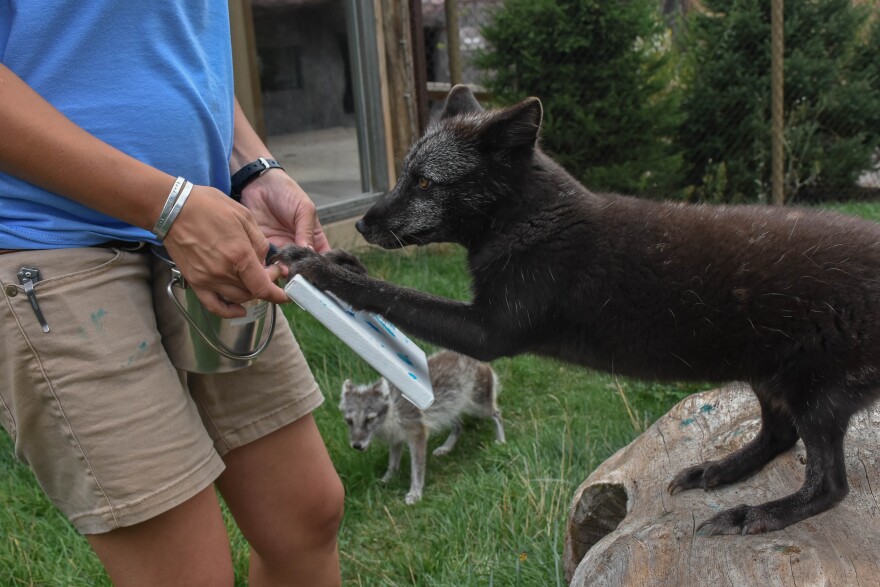 In the hours leading up to the event, Dobosiewicz predicted that creations from the zoo's lion cubs will be hot sellers at the art auction.
"The lion cubs have been here for about almost a year and a half now, and I guess we have a bunch of paw prints of them when they were cubs. So people will be very excited to be able to purchase paw prints from when they were just little babies."
Other in-demand items?
"Our sea lion paintings and our elephant glasses are always big hits as well," he said.