Poloncarz pledges to reduce county's carbon footprint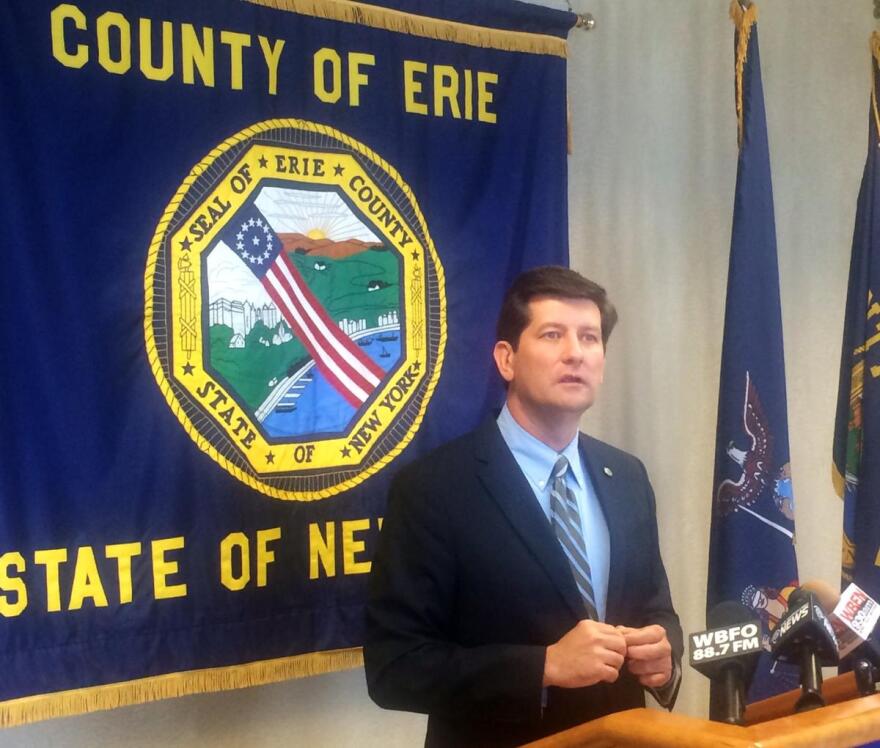 Erie County Executive Mark Poloncarz signed an executive order Friday that calls on the county to continue its effort to reduce its carbon footprint. His order follows President Trump's decision to pull out of the Paris Climate Accord.
Poloncarz says the county will develop an energy usage plan that will put in place locally the US target contributions under the Paris accord to reduce greenhouse gas emissions. He says Trump is being "shortsighted."
"We can act locally. We have a responsibility to protect our planet. If others will not do it nationally, we will do so locally," Poloncarz said. "That's why I signed the executive order. Erie County will play its part to reduce greenhouse gas emissions."
A rally to protest Trump's withdrawal from the Paris Climate Accord will be held in Niagara Square Saturday afternoon, starting at 2:00.