Disabled WNYers arrested during protests to call for governor's support
A group of disabled Western New Yorkers are among those who were arrested for protests in New York's capitol on Tuesday afternoon.
Approximately 300 advocates for the disabled traveled to Albany on Tuesday, seeking a meeting with Governor Andrew Cuomo's office. The group believes the governor has failed to follow through on promises to support the needs of the disabled in this year's budget.
Among those 300 were 30 from Western New York Independent Living.
"These are people with disabilities," said Todd Vaarwerk, Director of Advocacy and Public Policy for WNY Independent Living.
Peaceful attempts to gain an audience with the governor's staff such as this have been made before, and Vaarwerk said they are often responded to with a meeting to discuss how issues can be worked into the budget process. The response on Tuesday afternoon was different.
"We were basically told by the governor's staff, 'There's really nothing we can do. Come and see us about next year's budget,'" said Vaarwerk. "We're not talking about things that are minor issues. We're talking about the things that relate to the health, safety, and independence of people with disabilities."
Issues the group wanted to discuss include the effect of minimum wage raises on healthcare workers who support the independence of disabled persons, tax credits on visitable homes, and ensuring a voice for the disabled in state government.
Dissapointed with the results of their initial attempts, advocates tried again to gain access.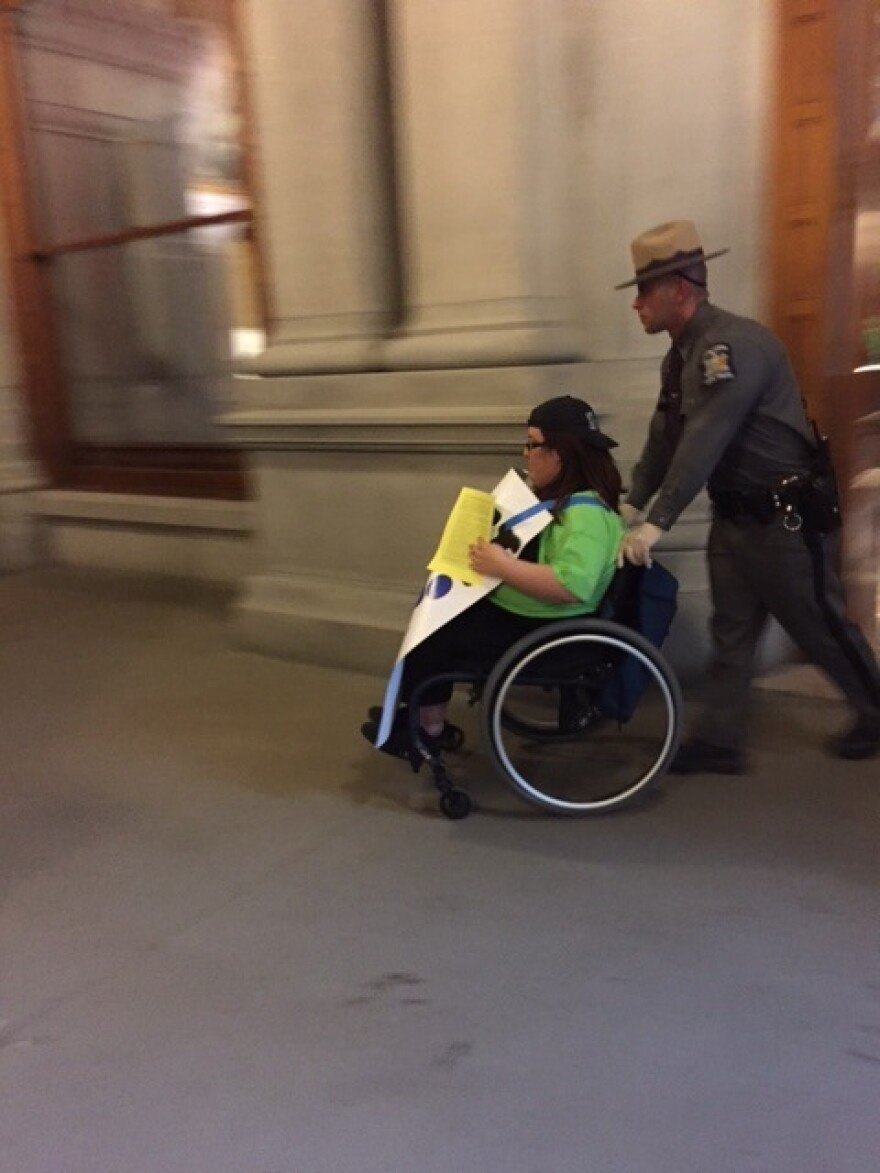 "There was an attempt to kind of go back and get a meeting with a staffer to kind of redraw these issues again," explained Vaarwerk. "We apparently weren't let in the door that would allow them into the offices and I think that's where the escalated version of the protest started."
As of Tuesday afternoon, four out of Vaarwerk's group of 30 were arrested following a display of chanting, singing and waving signs. As those arrested were marched out of the offices one by one in the custody of state police, Vaarwerk estimated his four, and as many as 36 others, would be ticketed for trespassing and released.