Reddy Bikeshare proclaims success in first season
What happens when 200 bicycles are strategically placed at 35 stations throughout Buffalo for people to share?
The answers lie in the data provided by the Reddy Bikeshare program. In its inaugural season, bicyclists pedaled 17,614 miles on nearly 12,000 trips and burned more than 766,000 calories.
Let's put these figures into perspective. The mileage logged by bikeshare participants this summer and fall is equivalent to traveling from Buffalo to New Zealand – and back. The number of calories burned is equivalent to consuming nearly 7,500 of your favorite chicken wings.
How is it even possible to compile these numbers? We're talking about "smart" bicycles that have GPS features.
"We can track collectively what the entire membership is doing, and individuals can also track their own personal trips; so they can challenge themselves and keep a record of their personal goals," said Jennifer White, the program's marketing and communications executive.
Sponsored by Independent Health and Shared Mobility Inc., the program was launched July 21. The most popular stations included Canalside, Buffalo State College and Bidwell Parkway.
Shared Mobility Inc. CEO Michael Galligano said most participants used the bikes to get to work or perform personal errands. The longest ride involved a roundtrip excursion to Niagara Falls, which logged 66 miles.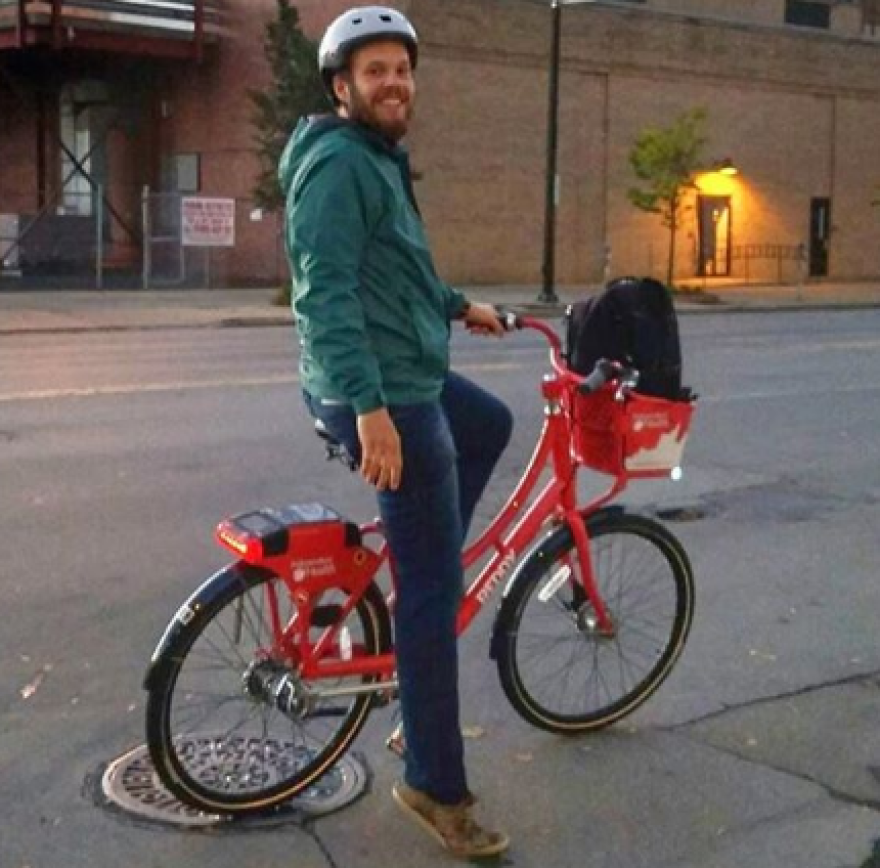 White told WBFO that organizers are pleased with the results.
"We traveled over 17,000 miles in just 15 weeks, which is really exciting, because we know that we can blow that out of the water for next year too," White said.
Although winter weather has spurred the program to suspend activity until spring, Reddy Bikeshare is looking to expand locations, increase membership and boost ridership in the 2017 season.
"One area that we are excited to announce is that we are expanding into the Lower West Side. So we are going to have a station on Niagara Street, and with the beautiful new bike lanes on Niagara Street, we think a new bikeshare station is going to be a great added new feature," White said. "Summertime is booming in Buffalo, and honestly we think there is no better way to travel Buffalo and see Buffalo in the spring and summer than by bicycle."
The program will resume in May.