Lewiston Jazz Festival attracts thousands
The 15th annual Lewiston Jazz Festival wrapped up Saturday night with a performance by Curtis Stigers. The festival featured live music on four stages along Center Street.
Thousands of people turned out to listen to a wide variety of jazz, performed by national and local musicians. Among the performers were Ladies First, an all-female big band, plus Wendell Rivera's Latin Jazz Ensemble, Linda Ligammari, Dan Hull and a host of others.
Lewiston restaurants set up outdoor booths, serving some of their more popular dishes. Wines from the Niagara Wine Trail were also available.

There was even a Jazz Mass at St. Peter's Church, featuring world-class saxophonist Bobby Militello and the Contemporary Music Ensemble from St. Joseph's University Church in Buffalo. Pastor Msgr. David LiPuma was ecstatic over the standing-room-only crowd that filled the church.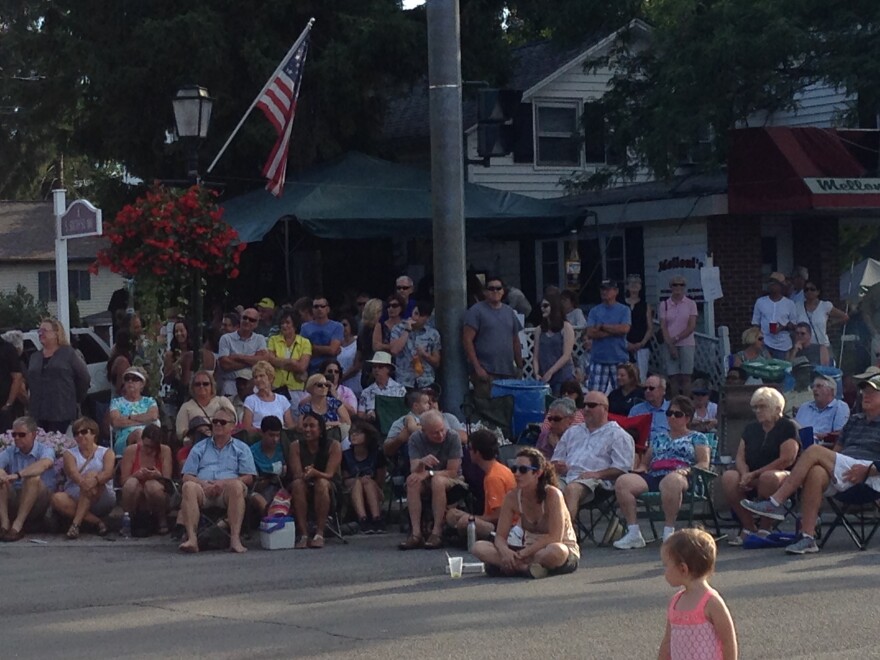 Voted one of the top 100 Events in North America by the American Bus Association (2014), the Historic Lewiston Jazz Festival has received numerous awards including Best of WNY Award as the "Best (suburban) Festival" (Buffalo Spree 2015), and Best of Niagara Readers Choice award for "Best Local Festival" (Niagara Gazette 2015).
The annual free music festival draws over thirty thousand people to the Village of Lewiston each August.