Mobile gardens to debut in Niagara Falls
Think of them as gardens on wheels. Traditional gardens in Niagara Falls will soon be getting some creative company. A new program called "Grow on the Go" will help folks to grow produce in abandoned shopping carts.
Twenty of these mobile gardens will be created Wednesday at a planting party at the Niagara Falls Public Library. Justine Hays, the program's lead nutritionist who works with Cornell Cooperative Extension of Niagara County says one key goal is to make fresh vegetables more accessible to residents.
"Some of the neighborhoods in Niagara Falls might be what we would call food deserts. There's not really a large grocery store within walking distance," Hays told WBFO.
"Cart clinics" will be staged every other week beginning in June. The educational sessions will be open even to people who have not created cart gardens.
"Those cart clinics are really going to focus on nutrition workshops, how to cook, how to use what you're growing and how it benefits your body," Hays said.
Master gardeners will also attend the cart clinics to offer growing tips.
Hays stressed that people don't necessarily need "green thumbs" to get involved in Grow on the Go.
"We do work with our master gardeners very closely, so they'll be kind of taking the guesswork out of it. They started our seedlings. They will be with us every step of the way. So if we do run into any challenges, they'll be right there to help."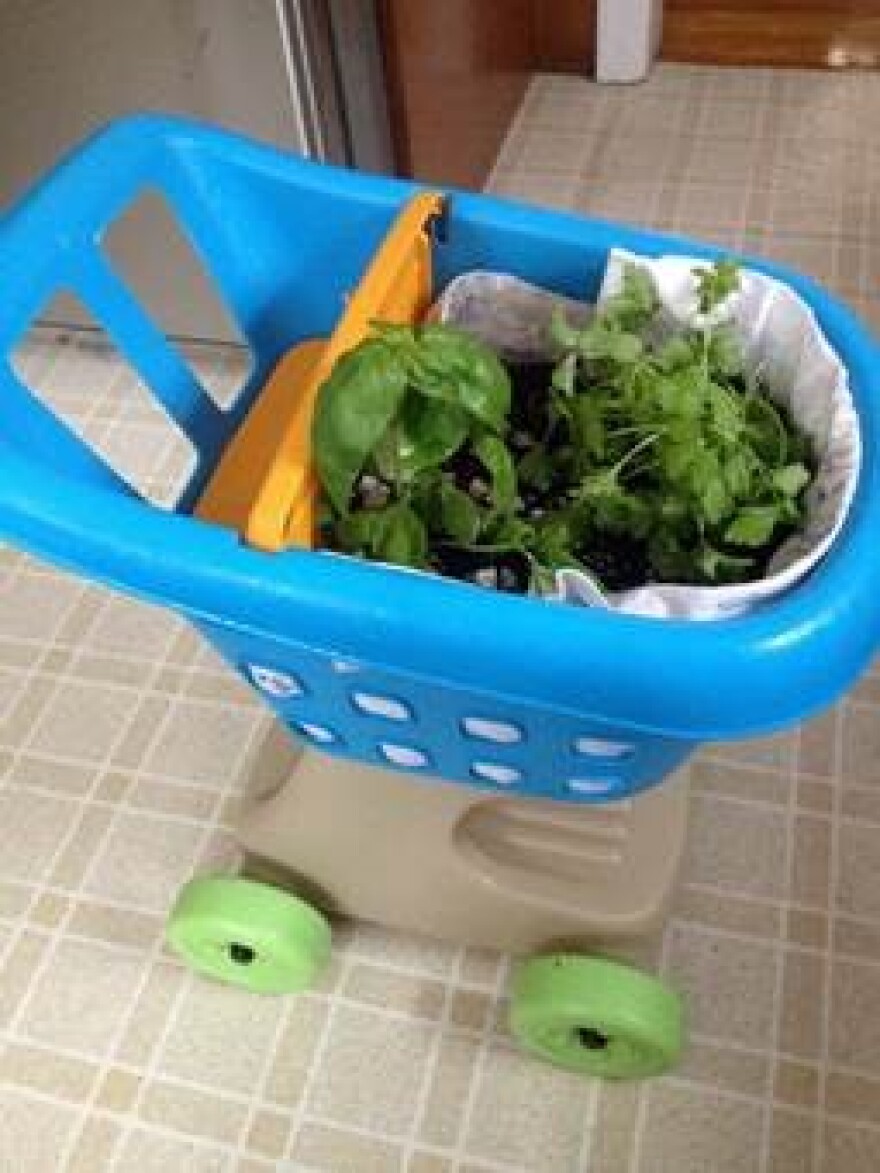 Hays said the program was inspired by a similar initiative that she and her supervisor read about in Oregon. There has a lot early interest in the local program, said Hays, adding that she's optimistic it will expand next season -- possibly into Erie County.
WBFO's Waverly Colville contributed to this report