Former F.N. Burt factory reborn as mixed-use facility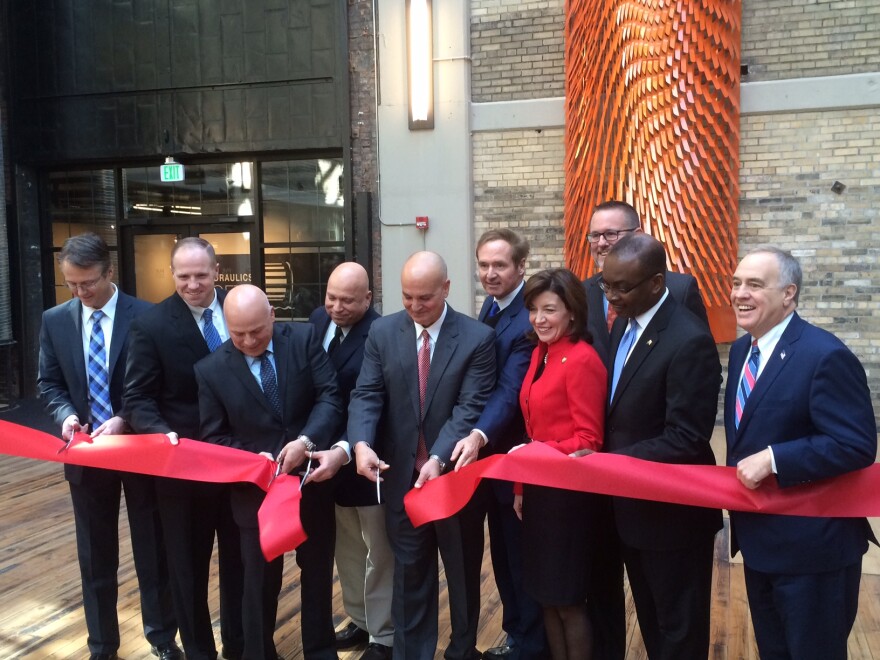 Another historic industrial building has been brought back to life in Buffalo. Officials gathered at 500 Seneca Street Thursday to cut the ribbon on the recently completed mixed-use project.
The development partners include Sam Savarino. He says the former F. N. Burt Company was run by Mary Cass, who started out sweeping floors. Savarino says it was unheard of in 1910 for a woman to be a CEO.
"She took that company, that small company making paper boxes, and in a few short years it became the largest paper box manufacturer in the world. She changed their marketing model. She changed their attitude towards dealing with customers. And she made the products they made works of art in themselves to help sell the products that were within them. That was bold and innovative thinking in that day."
The $44 million transformation of 500 Seneca includes 98 new affordable apartments, commercial space, a fitness center, wellness center, bicycle storage and canine day care. It's located a few blocks from the Larkinville neighborhood.
Savarino says 60 people already live in the building's completed residential units.
"The reception in the community has been great. There's been a lot of enthusiasm from residents in this building. I dare say the success surprised even us," he said.
The site is now on the National Register of Historic Places.