Buffalo Diocese says Pope's letter on abortion consistent with existing policy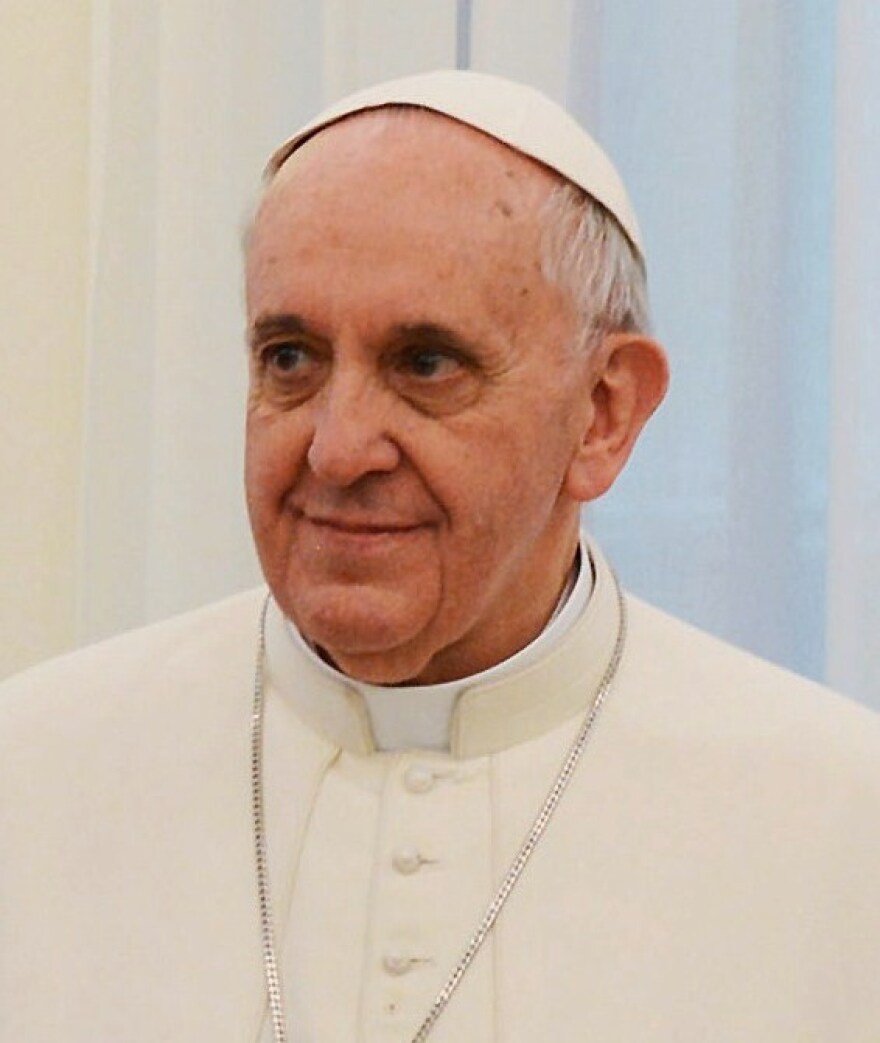 A message from Pope Francis regarding forgiveness for repentant women who had abortions has raised eyebrows on both sides of the often-contentious issue.
The Roman Catholic Church remains sharply opposed to the practice of abortion, which is deemed a grave sin that results in excommunication. But in a communication released Tuesday, a letter coinciding with the church's upcoming Extraordinary Jubilee of Mercy, Pope Francis states that priests should not deny absolution to women who have had abortions but genuinely seek forgiveness.
The letter acknowledges various circumstances by which women may seek an abortion. It reads, in part:
"What has happened is profoundly unjust; yet only understanding the truth of it can enable one not to lose hope. The forgiveness of God cannot be denied to one who has repented, especially when that person approaches the Sacrament of Confession with a sincere heart in order to obtain reconciliation with the Father."
The full text of the Pope's letter can be read here.
Dr. Katharine Morrison, an OB/GYN and owner of Buffalo Womenservices, which provides abortion services, told WBFO that the pope's latest message is consistent with his other communications regarding divorced Catholics and homosexuals. She suggested it was the pope's means to "broaden the tent" for practicing Catholics.
"I think all of these are a response to the actual world, the way it is being lived," said Morrison. "Catholics use birth control, which is contrary to church dogma, at the same rate that other people do, and they also obtain abortions at the same rate."
Forgiving women who have had abortions is not a new policy, said the head of the Diocese of Buffalo. In a written statement released Tuesday afternoon, Bishop Richard Malone said the following:
"After consulting with the Canonists of the Chancery, I have confirmed that the faculties granted to all priests of the Buffalo Diocese include the faculty of remitting the excommunication attached to the procurement of abortion. This has been the case in our diocese since the 1980s during Bishop Edward Head's tenure. By extending this faculty to every priest throughout the world, Pope Francis is reminding us of the limitless power of God's mercy and compassion.
I know that the priests of our diocese will continue to welcome all those who wish to receive God's forgiveness and continue on their path of conversion. In anticipation of the upcoming Year of Mercy, the Diocese of Buffalo has scheduled another day of Hope and Healing for those touched in any way by abortion."
That day of Hope and Healing is scheduled for November 14 at Christ the King Seminary.