Governor visits areas affected by lake-effect snow
Governor Andrew Cuomo traveled to western New York Wednesday to tour areas hard hit by the ongoing lake effect snow storm. Cuomo says the state worked around the clock to rescue stranded motorists on the Thruway and other roads.
Some people were stuck in their vehicles more than 24-hours after the storm hit Monday night. But, Cuomo says State Police and other first responders checked on all of them.
"It's going to get worse before it gets better," said Cuomo. "We have had a loss of life. Let's hope that we don't have any more."
After a 2010 Lake Effect storm, new closing procedures were implemented by the New York State Thruway Authority and gates were installed at some on-ramps.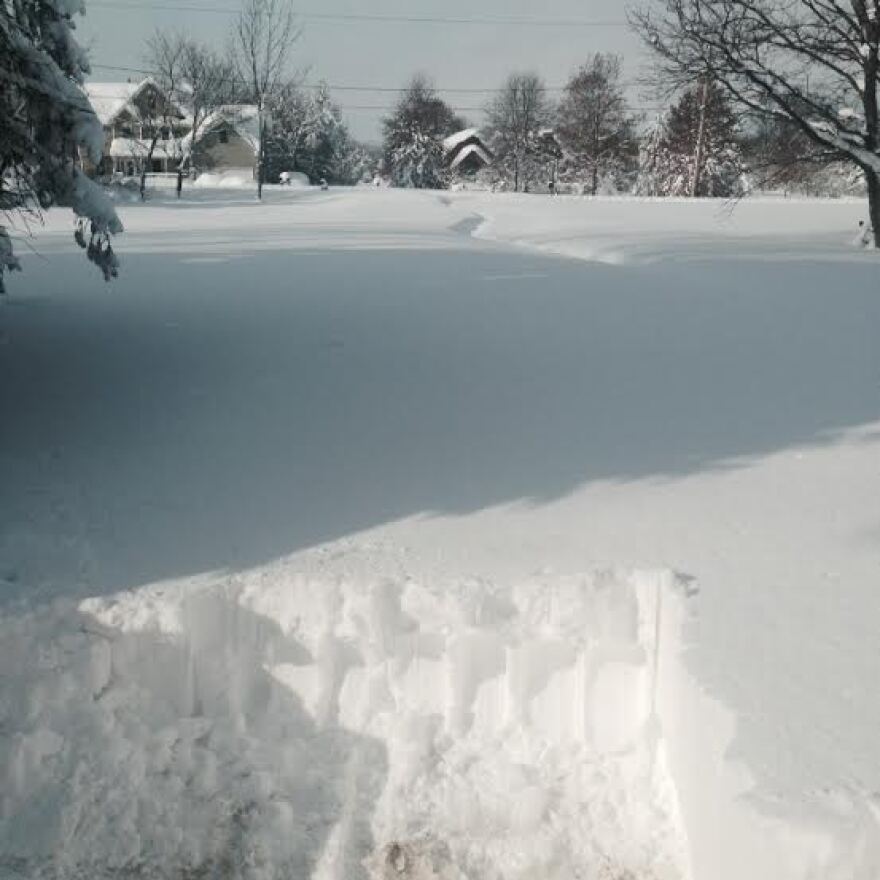 The New York State Thruway Authority has a total of 237 plow operators and supervisors working on the storm, with 116 plow trucks, 21 front end loaders, four large truck-mounted snow blower and 35,000 tons of salt.
The Thruway Authority has moved additional resources to Western New York including nine heavy duty plow trucks, two front end loaders, two large snow blowers and nine plow operators. State Police have 66 4x4 vehicles, six ATVs, four snowmobiles, and three four-wheel drive heavy duty armored vehicles assigned to storm response efforts.
The Governor declared a State of Emergency for affected counties last night so that residents can receive as much assistance as possible. With a significant amount of snow expected again this evening, the Governor has instructed the National Guard, the New York State Police, and all state agencies to prepare to help affected residents and roadways.
"This storm is an extraordinarily difficult situation, with snowfall that may break records. We are prepared, but we need residents to stay off the roads so that first responders can do their work and keep people safe," said Cuomo.
"Although the sun may be shining, we are using this opening to clear roads before the snow begins falling again. This is an opportunity to be a good neighbor and check on your fellow New Yorkers to see if they need assistance, but I urge everyone to stay off the road."