McCarthy: Gabryszak exit leaves district unrepresented in Assembly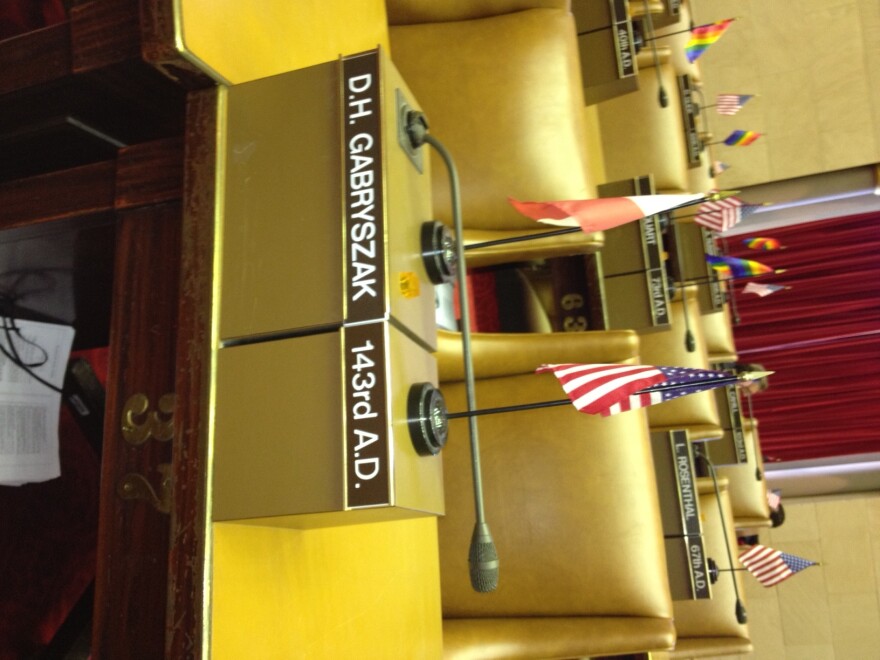 From initial public allegations to Sunday's resignation, the story of Assemblyman Dennis Gabryszak's fall from public office covered less than a month. "This was a situation that occurred in the workplace; it was a situation that occurred with subordinates," said Buffalo News political reporter Bob McCarthy. "That is why it was looked upon with great seriousness in Albany, especially by the leadership."
Female members of his staff, past and present, went public with charges that they were sexually harassed by Gabryszak.
"This is a continuing problem in the State Legislature," said McCarthy, noting the many scandals that have been linked to state lawmakers over the last decade.
"It's gotten to the point where the leadership of the Assembly just says, 'We have to deal with these things quickly and firmly.'"
The resignation ends a 32-year career in public service for Gabryszak, who says he intends to fight any impending lawsuits from his accusers. With no special election scheduled, his constituents may be without a representative in the Assembly until next January.
"I don't think anybody would ever say that he ranked as one of the powers of the Assembly," McCarthy said during an interview on WBFO's Morning Edition. Nonetheless, Gabryszak "has been effective in bringing back some money to his district."
In looking ahead, McCarthy believes the Democratic Party will be able to use their enrollment advantage in the district to retain the Assembly seat despite Gabryszak's problems. Former Cheektowaga Councilman Jeff Swiatek is considered a possible candidate for the seat.