Poloncarz, Mychajliw spar over access to confidential files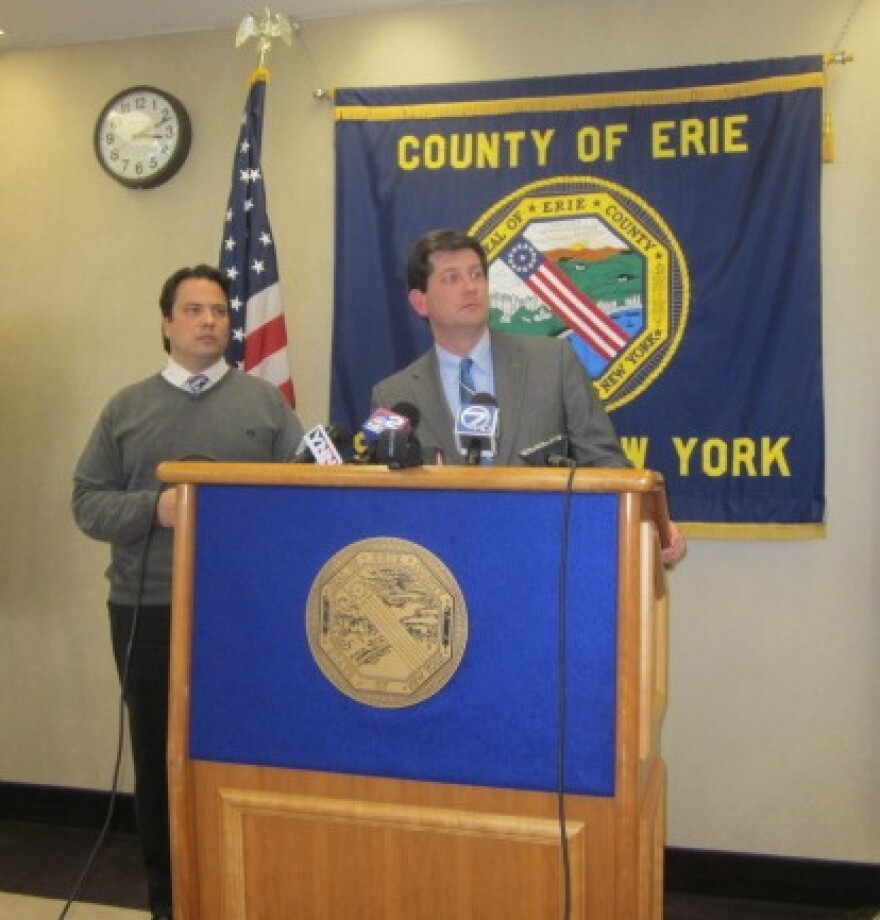 Erie County Executive Mark Poloncarz is blasting County Comptroller Stefan Mychajliw for "destroying the credibility of the Comptroller's Office." Mychajliw claims the administration is preventing auditors from doing their job in a round of fingerpointing over the way confidential documents were handled.
Mychajliw told county lawmakers several weeks ago that auditors found a tote with confidential documents in areas of the Rath Building open to the public. Tuesday, the administration presented the legislature with evidence, including surveillance video showing the tote being taken from a secure area by Deputy Comptroller Teresa Fraas.
Poloncarz says at no time were documents left in the trash, rather they were stolen. With the county looking for a rating upgrade, Poloncarz says it's not a simple case of "he said, she said."
"The credit rating agencies read each and every one of the reports that come from Erie County. Not just the financial reports but the news stories...and one of the first questions that's going to come out the rating agencies mouth is 'How can we trust the credibility of the Comptroller's Office when it appears that they lied in how they acquired documents earlier this year as part of an audit?," Poloncarz says.
According to Mychajliw, the "bigger picture" is that auditors were prevented from accessing files. He explained to reporters the purpose in taking the documents.
"It was actually part of our audit of temporary assistance to determine whether or not workers were rubber stamping case files. If they were ordered to do so by the administration. What we wanted to do is reconcile the actual hard copies of records and then go into the computer files to determine if they match. At this point in time, the administration is still putting up a huge brick wall. It is not allowing our auditors to look at these files," says Mychajliw.

"You don't create facts to try to reach a result to prove something that you're hoping to find in an audit. The original intent of this audit was to determine if Erie County was recertifying Medicaid recipients. Which we never disagreed with because under state law that's the protocol you want to follow," Poloncarz responds, referring to his time as comptroller.
Deputy County Executive Richard Tobe says the county is at risk of heavy fines if regulators determine the documents taken by the Comptroller's Office were released improperly.