Sheriff says propane leak caused Wilson explosion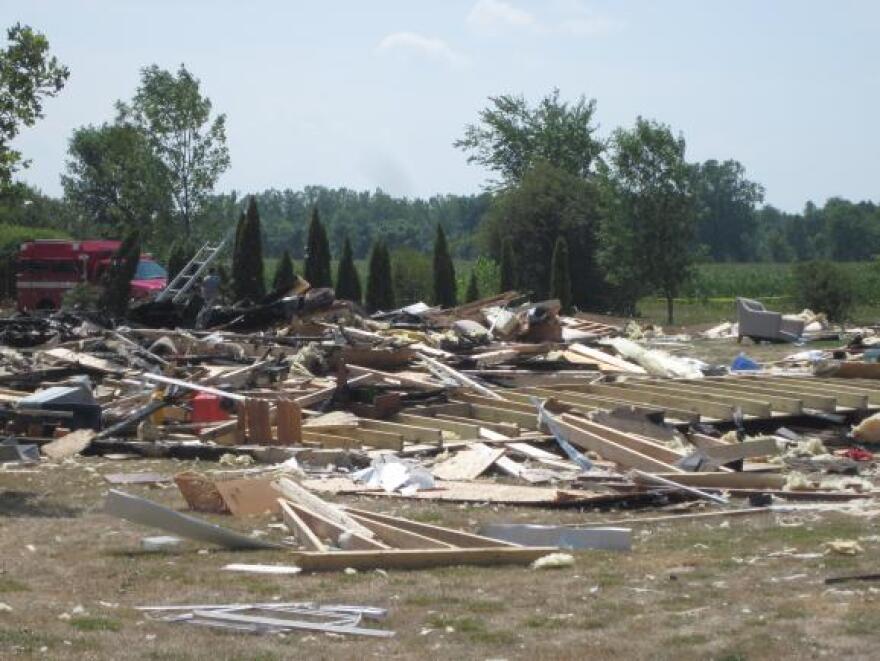 The Niagara County Sheriff says a propane leak caused the deadly explosion of a house in the Town of Wilson that killed a 14-year-old girl Tuesday morning.
Officials said they don't know where the spark that ignited the gas came from. Niagara County Sheriff James Voutour said the house was supplied by a large, exterior propane tank, common in rural areas.
"So the propane probably gathered in the basement, a large quantity of it. said Voutour. "Then at some point, probably around 6'o'clock some type of an appliance or something with some type of spark was either turned or used which would have ignited the gas which would have caused the house to explode,
Voutour confirms the family did report smelling gas the night before the explosion and did call their vendor. He says the investigation could last a few more weeks. That investigation will include looking into criminal liability, which Voutour said is standard in cases like this.
14-year-old Sarah Johnson died in the blast, which leveled the two-story house. Her sister, 18-year-old Katie is in critical condition in ECMC with severe burns. Mother Judy is in fair condition at the hospital, while father Jody and brother Nathan were released Thursday.