Buffalo Public Schools plans phased-in return to classrooms starting Feb. 1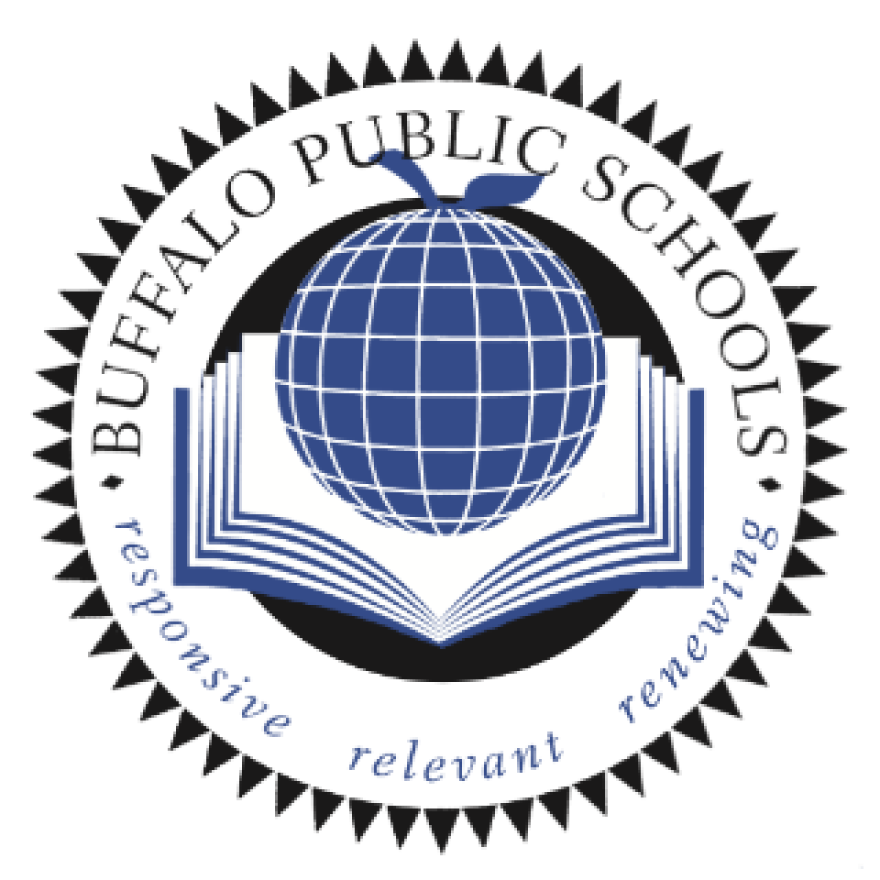 The Buffalo Board of Education approved a phased-in return to in-person instruction starting Feb. 1 during a work session meeting Wednesday night. The plan calls for the district's youngest learners (pre-K through Second Grade) to return to classrooms first, along with students with special education needs and multilingual learners.
Remaining Buffalo Public Schools students would be phased in in two-week increments over the course of February through mid-March to a hybrid or full in-person model of instruction. However, district Medical Director Dr. Dennis Kuo emphasized Wednesday that the plan is entirely contingent on community COVID-19 rates.
"My recommendation is that when we know that the cases are on the decline and we know we are confident in our ability to test, trace and isolate, that is a point where we can reopen schools," Kuo said. "We have to think about not just the students, but also the teachers and staff, and everybody that supports our students."
BPS students have received remote-only instruction since March, when the district first shuttered school buildings due to the coronavirus pandemic. Superintendent Dr. Kriner Cash defended the district's decision to stay remote through the end of January at a press conference Thursday morning.
"We want schools to be open, and that's what happens during normal times. But this isn't normal times. This is far, far, far from normal times," Cash said. "We're [the U.S. is] the worst in the world right now in handling and managing this awful disease. It's out of control here in Erie County, here in Buffalo, and it's only going to get worse."
Cash said the district is relying on the counsel of epidemiologists, like Kuo, who said Wednesday that it's not safe to bring students and staff back to school buildings until the county's COVID-19 positivity rate drops to about 5% from its current rolling seven-day average of about 7-8%. At that point, Kuo said it would be feasible to start the return to classrooms, especially given that scientists and public health professionals have a much better understanding of the virus now compared to when the pandemic first hit the U.S.
"Certainly we are in a different place than we were in March and April," Kuo said. "Back then, we definitely did not have enough testing, we definitely did not have enough PPE [Personal Protective Equipment], and we didn't understand how to take care of those with COVID. We do now."
Cash added Thursday that the district is fully stocked with the PPE, cleaning and sanitation supplies it needs to reopen school buildings, but he also said he would be more comfortable with positivity rates closer to 1-2% given the virus' disproportionately negative impact on Black and Hispanic/Latinx children and adults.
"[With] our system being majority Black and brown—81%—with the health conditions, the segregation and the other living conditions for too many of our children creating disparate and inequitable outcomes when they go to hospitals, where they live, what they're dealing with on the day-to-day, we're not going to magnify that by bringing them into the mouth of the most raging time of this pandemic since it started," Cash said. "The issues are too severe for underserved communities."
Cash also said he believes the state's latest testing standards for schools to reopen for in-person instruction in orange and red COVID-19 hot zones sets too low a bar for safety. The state requires schools in orange zones to test 20% of in-person students and staff over a one-month period and have no more than a 3% positivity rate to open. Several suburban public school districts and private schools in Western New York are starting to meet that "test-out" requirement and resume hybrid learning, but Cash said it's not fair to compare Buffalo with them.
"Forty two of the largest school districts, urban school districts in the country are closed and only-remote and have been since the beginning of the year," he said. "We look at our issues and our data and our communities differently."
Finally, Cash defended the district's remote instruction, which he said "wasn't perfect" but is a model that "the great majority of families are settling in" with. He said 97% of students now have a district laptop at home and that the average overall daily attendance rate of 85% is only a few percentage points off from average attendance during a normal school year.
The full schedule for when all BPS students will begin to return to classrooms was not yet finalized as of Thursday, but Cash said the district will survey families in January to gauge interest in which families want their students back in a physical school building.
"We want to open, we will open one day," he said, "but not today."
UPDATED Dec. 10 @ 2:40 p.m.