ICE rescinds new visa rules for international students amid widespread outcry and NYS lawsuit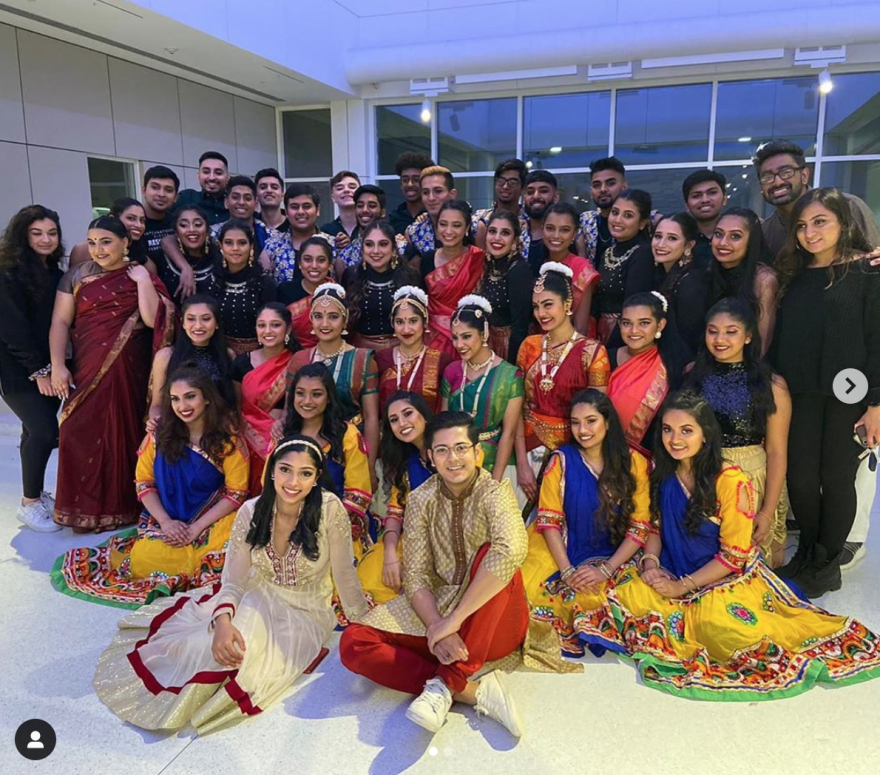 The Trump administration agreed to rescind new visa rules for international college students it announced last week during court proceedings on Tuesday. New York was one of at least 17 states that filed lawsuits over the policy change, which was widely criticized.
The new policy announced July 6 would have forced international students on two common visas to leave the U.S. if their schools only offered online classes this fall. A broad coalition of critics, including colleges and universities, lawmakers, labor unions, technology leaders and economists argued that the move would have harmed both public health and the U.S. economy.
View this post on Instagram You are welcome here. #UB_ISS A post shared by International Student Services (@ub_iss) on Jul 6, 2020 at 6:00am PDT
"International students should never be used as political fodder to force colleges to reopen their doors, but the president's inability to remove politics from public health decisions endanger[s] us all," said New York Attorney General Letitia James in a press call with reporters Tuesday. James filed a lawsuit against the Department of Homeland Security and U.S. Immigration and Customs Enforcement (ICE) as well as their respective leaders Monday, requesting a temporary restraining order from the new rules.
ICE issued a waiver in March protecting international college students from deportation should they be forced to enroll in online-only classes because of the coronavirus pandemic. That waiver was supposed to last for the duration of the public health crisis but was abruptly rescinded last week even as the number of coronavirus cases is surging across much of the country. Students pursuing academic coursework on F-1 visas are normally limited in the amount of online coursework they can take, while students pursuing vocational degrees on M-1 visas aren't permitted to enroll in any online courses, according to ICE.
"President Trump's reversal in policy not only threatens these innocent students' educational path but our state's hard-hit economy and the public health of millions of New Yorkers," James said, "not to mention the intellectual capacity of all of these young students."
Hosting more than 120,000 international students annually, New York State is home to the second-largest number of foreign degree-seekers in the U.S. after California. New York City is the most popular destination for international students, but several higher education leaders warned that the rule change would have also had a major impact across upstate and Western New York.
"Cornell, Syracuse University, The University of Rochester [and] Rochester Institute of Technology attract an enormous number of international students who contribute immediately to the fabric of those schools and to the local economies," said President of the Commission on Independent Colleges & Universities in New York Mary Beth Labate. "Colleges should not be backed into a corner and forced to change their reopening plans based on the political whims of the Trump administration."
State University of New York (SUNY) Provost and Senior Vice Chancellor Tod Laursen also said he worried about a greater risk of exposure to the novel coronavirus across the SUNY system should schools be forced to offer more in-person instruction this fall. In Western New York, both the University at Buffalo and SUNY Buffalo State have announced hybrid in-person and remote instruction models for the fall semester, which would have complicated international students' ability to continue their studies under the proposed restrictions.
Foreign students are also a major economic boon for the country and state. Laursen said international SUNY students pay more than $700 million in tuition and fees each year, plus millions more in housing and other costs. SUNY also employs more than 3,000 international students as research and teaching assistants.
"The impact of this economically and on the academic mission is huge for the State of New York and for SUNY," Laursen said.
Nationwide, international students contributed $45 billion to the U.S. economy in 2018, according to the U.S. Department of Commerce. More than 1 million international students study in the U.S. each year, making up 5.5% of all degree-seekers in the U.S. and 10% in New York State, according to the Institute of International Education (IIE).
More than half of all international students studying in the U.S. during the 2018-2019 academic year came from China (34%) and India (18%), according to IIE. South Korea, Saudi Arabia and Canada rounded out the top five origin countries.
ICE agreed Tuesday to revert back to its March guidance that allows students taking online classes to remain in the U.S. on F-1 visas for the duration of the coronavirus pandemic, according to The Harvard Crimson newspaper and federal judge Allison D. Burroughs in Boston.