Local high school uses Twitter to engage students in reading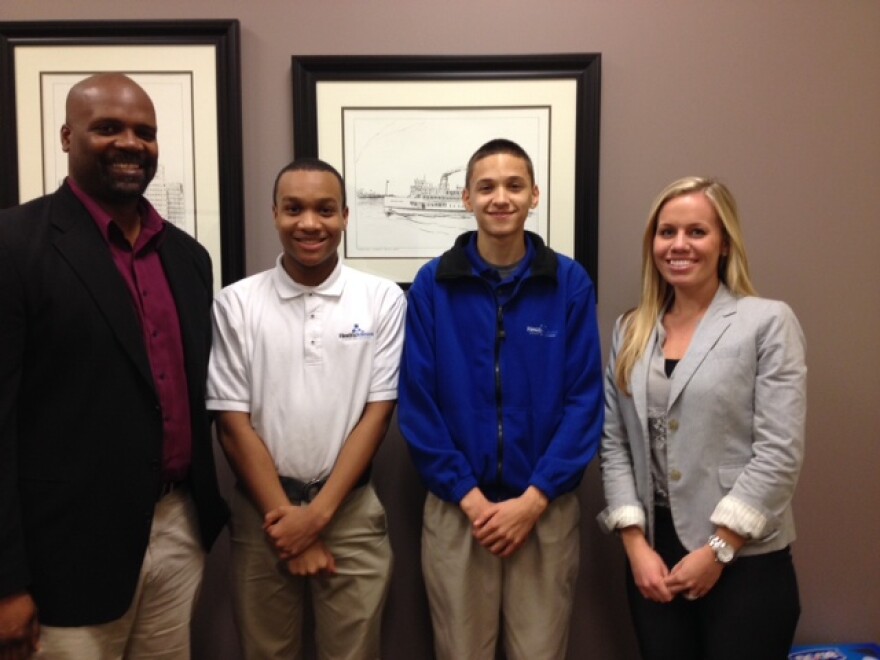 Students from a local charter school recently took part in their first ever Twitter-based book club. The project aims to promote reading through a digital platform familiar to most young people.
"Restricting their literacy practices inside of the four walls of the classroom clearly isn't working for a lot of high school students. They need to be able to extend and expand their literacy practices far beyond the classroom walls," said Health Sciences Charter School English teacher Heidie Caraway.
Caraway says using social media is reshaping the ELA classroom. Thirty-six of her students took to Twitter to review the book "The Giver."
"Before they started this unit, theme was an area that students were struggling with. They were having a really hard time coming up with ideas about the topics and therefore formulating a theme," said Caraway.
Sophomore Anthony Carrero says tweeting about themes in the book made him feel better prepared for tests.
"I think the main ideas and themes stuck out more and it helped with a better understanding of the book on a deeper level," Carrero said.
The group tweeted on a secure Twitter account to an audience comprised of Buffalo State College students.
Professor Dr. Javon Hunter says his six literacy specialists would then tweet back, guiding questions to help the high schoolers dig deeper into the material. He says getting kids to relate the material to real life is a main component within New York State Common Core standards.
"The idea here is that if you really want to see good learning take place, pay attention to the ways in which young people see themselves [and] view themselves, especially when they get to share what they know to an authentic audience. So, as much as this is about Twitter, it's really more about the identity that we help our young people can construct for themselves," said Hunter.
The students also used hashtags to identify larger themes. Caraway says the social media site also offers students 24/7 access to information.
"The students will tell me, we'd be on Twitter anyway. That's their go-to line. We're on there anyway at home. We're on there when we should be doing our homework, so why not tap into that interest?," said Caraway.
Several project participants traveled to Boston, Massachusetts to present the Twitter concept to the National Council of Teachers of English. The ideas and research Caraway and Hunter collected on the project will be published in The English Journal in spring 2014.
Dr. Hunter says the method might not work for all students, but it's another way to get youth interested in reading.
"At the end of the day, that's pretty much what we want. How do we get people to think differently in ways in which we might want do instruction and engage young people in learning?," Hunter said.
Hunter says in the future, teachers hope to incorporate other social media platforms, such as Tumblr and Snapchat, to find what sites students interact with best.