Heavily-armed suspect in Cheektowaga shooting apprehended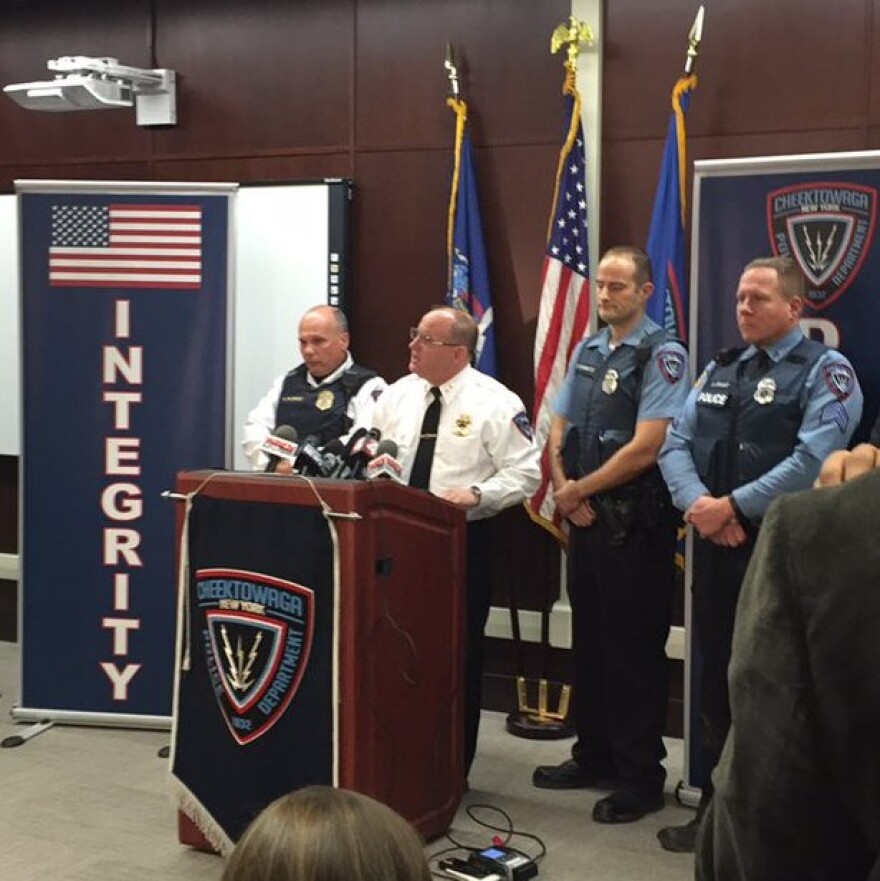 Cheektowaga Police are investigating a shooting Tuesday afternoon that could have been much more worse than it ended.
"It was luck. It was training. It was skill. It was all of the above," said Cheektowaga Police Chief David Zack after the incident.
It happened at the Dollar General store on Union and French roads, near the West Seneca border. Cheektowaga Assistant Police Chief James Speyer said a number of 911 calls alerted police to the incident.
One person, a 53-year-old man, was shot in the shoulder, sparked by an apparent dispute. The victim was taken to Erie County Medical Center with what police described as a non-life threatening injury.
A suspect, wearing camouflage and body armor, was in custody just before 3 p.m. after fleeing on foot. Police recovered two AR-15 semi-automatic rifles - "long guns" and believe the suspect acted alone.
However, the Erie County Bomb Squad also was called to the scene, when a bomb-sniffing dog detected something in the suspect's car. West Seneca and NFTA Transit police also assisted at the scene.
Businesses and residents in the immediate area of the shooting were asked to shelter in place. The intersection was closed for several hours as police investigated.
"There were no major casualties. Dozens of rounds were fired inside that store," said Zack. "I'm sure the people in that store are spending some quality time with loved ones today."
Speyer said the suspect, 29-year-old Travis Green of Gardenville Drive in Cheektowaga, will be arraigned Wednesday morning.