Court intervention to prevent teens from a life of crime
Buffalo is one of five pilot courts programs in New York State that provides an Adolescent Diversion Program to prevent teens from becoming repeat criminals. But as WBFO'S Eileen Buckley reports, a Buffalo City Court judge first implemented the program in his courtroom a few years ago after witnessing repeat offenders.
"I got to the point where I was starting to see too many young people coming into the system, and I realized and saw that we had these special courts that existed for adults," said Hon. James A. W. McLeod, Buffalo City Court Judge.
Judge McLeod met with WBFO News inside his chambers. He noted some of the citizens going though those specialized drug and domestic violence courts never had previous assistance to stop their troubled lives as adults.
"The only these individuals are in these specialized courts at old age is because nothing is being done to stop the flow into them, so we needed to start addressing problems and concerns and try to stop young people from coming back to court," said McLeod.
McLeod convinced the administration judge to allow him to begin handling those cases. He reached out to the HEART Foundation in Buffalo, which stands for Helping Empower At Risk Teens. They partnered in the creation of The Crossroad's Diversion program.
"We are responsible for handling cases of juveniles that come in who are charged, sometimes with felonies, but for the most part not, in an effort to try to stem their continuation in the criminal justice system, to get them back in school, try to get them to graduate, upon graduation try to get them into something that is positive that will stop them from begin a burden on their families, burden on the community and burden on the taxpayers in the city of Buffalo and Western New York," said McLeod.
The judge says the program is working.
"We have found the number of young people who have returned returned back into the criminal justice system after they have been in our part were exceeding numbers that no one else in the state has accomplished, and I think that's a result of reaching out and getting partners to work closely with us," noted Judge McLeod.
The HEART Foundation has assisted nearly 2,000 area youth.
"We care because our motto here is we have been charged with empowering tomorrow today," said Umar Adeyola, president and CEO of the HEART Foundation on Kensington Avenue.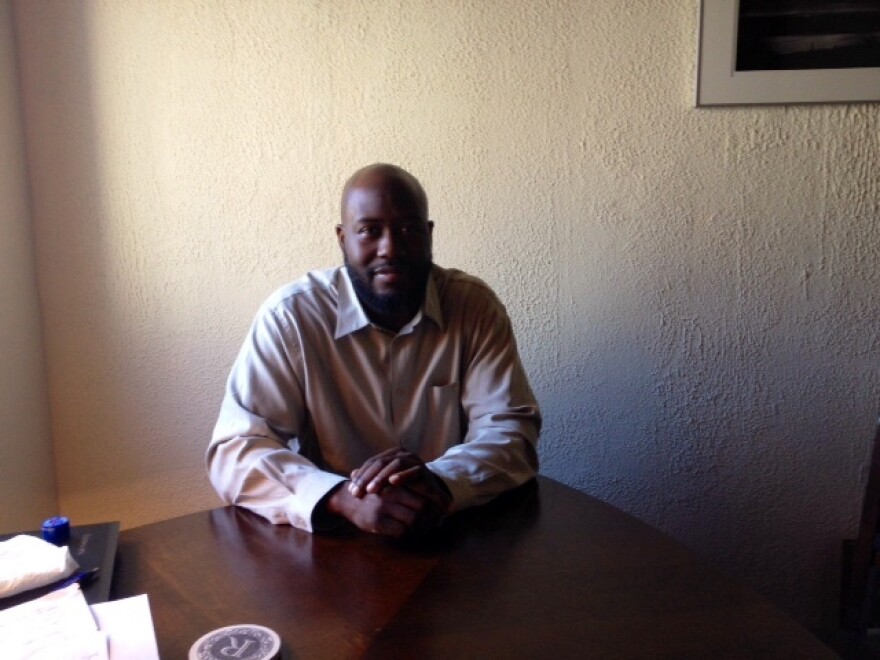 "One of the greatest things we see here is when youth are referred here, the transformation process comes from just them acknowledging and accepting and seeing that someone actually cares for them, so it is very transformation just to have support from people who reflect the population they serve," said Adeyola
Breaking the cycle of crime for these youth requires several elements including education, counseling and mental health intervention.
"I'd say [based on] our statistics, almost 80% of the young adults who have some type of court involvement have a mental health issue or problem that has not been diagnosed," said Adeyola.
But what is disconnect that takes those youth into troubled lives of crime?
"The disconnect -- I can speak specifically for the inner city -- it is access to care, and then there is a lack of culturally sensitive services to be provided," said Adeyola.
Unfortunately many of the youth, who seek assistance through the court program, said prior to committing a crime, no one was paying any attention to them.
"No one cares, no one cares. That is the common thread that no one cares. It's debilitating -- it's not just heartbreaking it's debilitating," Adeyola said.
Some of these teens are from the most troubled schools in Buffalo. Judge McLeod notes mainly "peer pressure" steers some of these teens into a cycle of crime.
"One of the common denominators that seems to exist is school -- kids who who either aren't participating in school or who have been kicked out of school. They tend to be the ones who get involved in criminal activity at a higher rate," said Judge McLeod.
There is a GED program set up inside Buffalo's City Court, offering easy access for citizens to return to a classroom and complete their high school education.
"But within the community -- raising the bar of expectations and really acknowledging that this is a problem and then developing a very integrated system that provides support to services within the inner city communities," said Adeyola.
Working to stop repeat offenders has been cost-saving. Under Buffalo's Crossroad's program, more than $9.6 million has been saved to the state. It costs, on average, about $32,000 a year to incarcerate a person.
New York is one of only two states in the nation that still prosecutes 16 and 17-year olds as adults, including non-violent acts of crime. But New York's Chief Judge Jonathan Lippman is fighting to change that law. Two years ago he decided to implement five similar pilot programs, naming Buffalo as one of the key sites since Judge McLeod was already working with the youth.
"Well one of the things we are doing to help fix it is that young people who come into my part of court, as a condition of them not being in jail, is that they have to go to school. When they go to school they can't fall asleep in school. When they go to school they can't be a discipline problem. When they go to school, they can't skip classes. When they go to school, they can't get suspended. And so the incentive that I'm giving them is your continued freedom or you can continue to act out and do wrong things. But when you do that, we are going to remove you from the home and the community," said Judge McLeod.
Over the last four-and-a-half years, Judge McLeod's courtroom has served as the first start in making changes and preventing repeat offenders. When teens enter Judge McLeod's city courtroom, they see a poster on the wall that says "Pull Up Your Pants".