Canadian golf courses targets of hot real estate market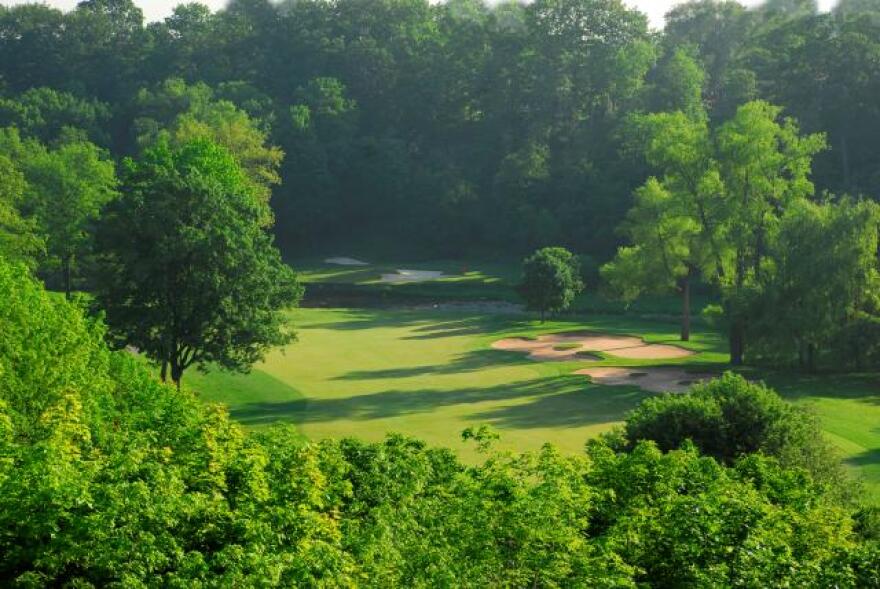 Real estate prices in the Toronto and Vancouver areas have skyrocketed to such an extent that the Canadian government has raised concerns. In Vancouver, the British Columbia government has imposed a tax on foreign buyers. The Bank of Canada is also concerned about the overheated real estate markets. One sector that's been feeling the pressure for a couple of years is golf courses.
Glen Abbey, in Oakville, Ontario, is Canada's most famous golf course. It was designed by golf great Jack Nicklaus and has been home to the Canadian Open for more than two dozen years. It will be again in 2017, but it's more long-term future is uncertain.
Glen Abbey was sold in 1998 for $40 million. Today, it's worth more than ten times that and in 2015, it was sold to developers, with a plan to pave over the fairways and make room for a 3,000-home subdivision with office and retail space.
The Mayor of Oakville, Rob Burton, says the issue goes beyond the anger and frustration of homeowners who paid a premium for houses bordering on the green spaces offered by golf courses.
"Land speculators have been buying up golf courses because they're cheap relative to the cost of land that's set up for housing and they're trying to turn that cheap land into housing, which would be a windfall profit for them," said Burton.

Burton and others say it's a problem, especially with property values in the Greater Toronto area skyrocketing. A couple of years ago, a golf course north of Toronto sold for more than $400 million. But Burton also says buying up these golf courses and converting them isn't a slam dunk.
'The golf courses are not zoned for housing and what's in process is efforts to apply to change their use, their zoning, basically, to create wealth at a stroke of a pen," he said.

Burton describes the speculation in golf courses as an assault on the government of Ontario's growth plan and he says what is needed is for the province to act to protect the integrity of that plan.