Women's History Month: Women who inspire others
All throughout the month of March, women's history is being remembered. At a recent celebration at the Buffalo and Erie County Public Library, WBFO's Eileen Buckley spoke with Buffalo's Deputy Mayor Ellen Grant and some high school students about women who inspire them.
0307-WOMEN-INSPIRE-WRAP-1.mp3
WBFO'S Eileen Buckley talks with some Nardin Academy High School students about inspirational women.
Deputy Mayor Ellen Grant is inspired by an African-American sculpture who left a lasting mark in U.S.
"There is a black woman sculptress by the name of Selma Burke who was the first black artist commissioned to put the head of FDR, our former president, on the dime," said Grant.
The story has deeper meaning to Grant because she says her her aunt, a former assistant superintend for the developmental challenge in New York City, bought a Burke sculpture 50 years ago. Today Grant's aunt is 90.
"So she told us, early on, about the story of Miss Burke, so I want everyone to know every time they touch a dime they are touching a major, major piece of history," said Grant.
Burke's FDR portrait still hands today in the Recorder of Deeds Building in Washington, D.C. It was unveiled in 1945 during a time when African-Americans still faced major discrimination.
Grant says she often is frustrated when some youth disregard the past strides made for them to live freely.
But our children have so many opportunities they didn't have to ride the back of the bus, they didn't have to go to a colored water fountain," said Grant.
Grant names several leaders as modern day role models including Condoleeza Rice and Hillary Clinton.
Grant says it is an "exciting time for women" and her hope is that every industry in the world recognizes the significant contributions of females.
Some members of Nardin Academy High School's orchestra entertained those attending the women's history celebration.
Jackie Wydysh is a senior and plays violin. She is inspired by the Buffalo Philharmonic Orchestra conductor JoAnn Falletta.
"I think that she leave a very important mark, especially on girls our age participating in orchestra, just follow their dream and do what they love," said Wydsh.
Sophomore Julia Quebral is inspired historically by Susan B. Anthony for her leadership in the suffrage movement.
"I think it is important to look back because you come to appreciate what you have now because back in the day they didn't have as many rights as us, so we should just look back and appreciate what we can do now," said Quebral.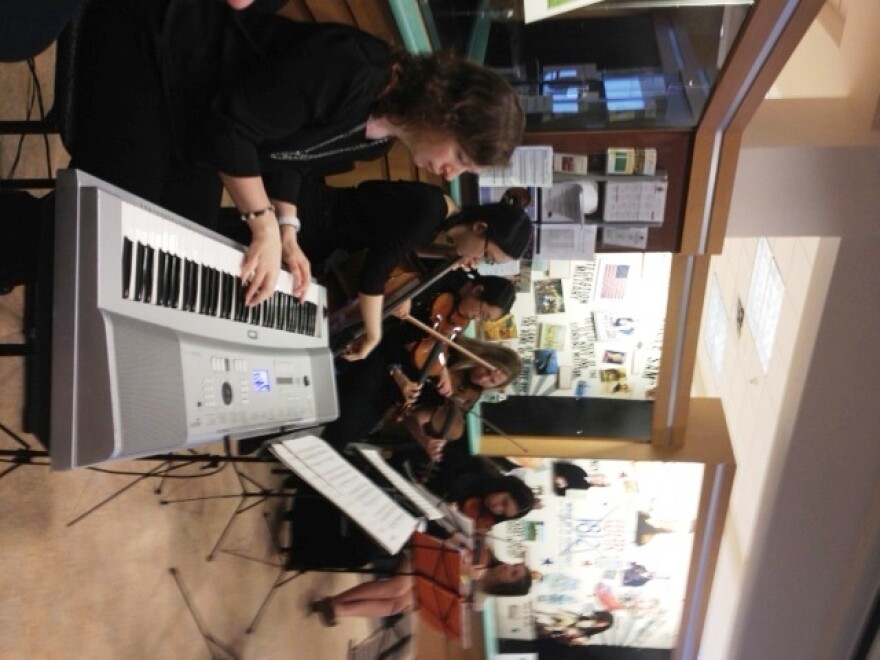 Senior Patrice Voto is a vocalist. Famous singers are role models for her.
"I would say, right now, I really love Sutton Foster, but my all-time favorite singer is Barbara Striesand," said Voto.
Cassidy Kreuzer is a sophomore who also sings.
"Well I also think of performers," said Kreuzer.
But Kreuzer reaches back about six decades to entertainment world for inspiration for inspiration from a Hollywood legend.
"And I really love Audrey Hepburn as an actress. She's so classic and lovely," said Kreuzer.
Kreuzer said she realizes so man women broke barriers giving females a voice in society.
These young woman say learning and participating in women's history month is important and fulfilling.