Cuomo ready to get tough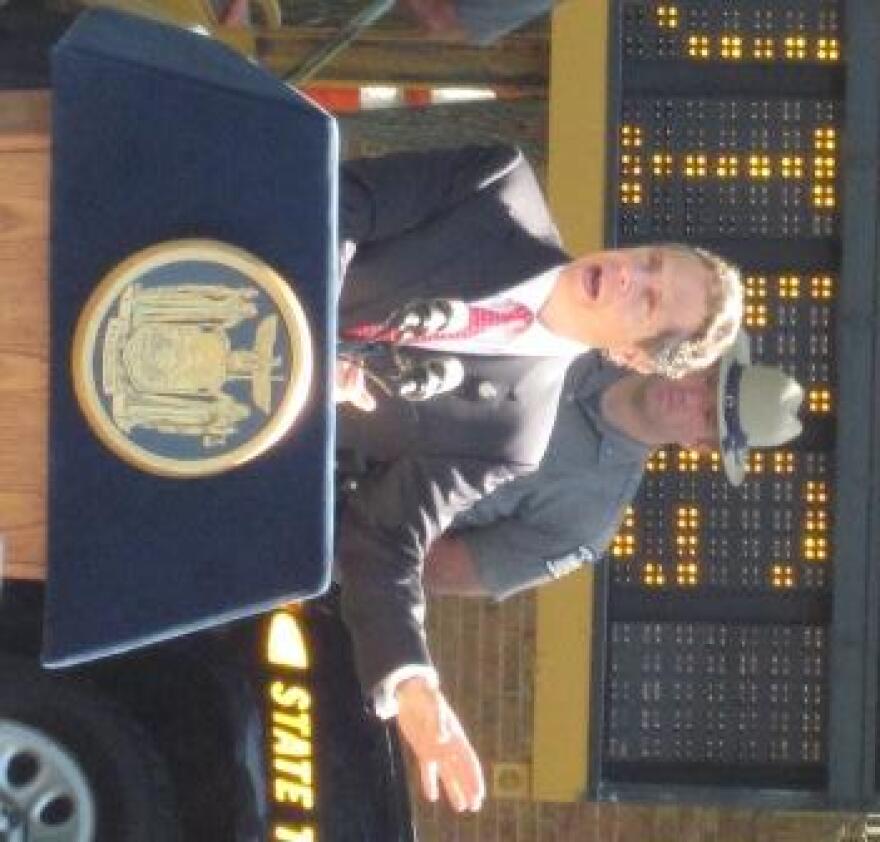 By Joyce Kryszak
http://stream.publicbroadcasting.net/production/mp3/wbfo/local-wbfo-977694.mp3
Orchard Park, NY – Governor Andrew Cuomo was in Western New York Thursday for a ceremonial signing of a tough new texting while driving law. But the Governor later told reporters, he is getting tough on some other issues too.
The Governor has been on somewhat of a victory lap around the state after the successful legislative session that passed a slew of items topping his agenda. Now Cuomo said he is ready to take on other powerful forces.
The Governor reiterated his commitment to collect taxes on cigarettes sold by Native Americans to non-Indians. And, when asked by reporters, Cuomo left some question about whether or not that would also include Native American-made cigarettes as well.
"The courts have spoken and we are enforcing the law and we are collecting the taxes," said Cuomo.
Cuomo said the state will aggressively collect the taxes - regardless of any threats by the Senecas or history of past retaliation.
"The law is the law and we are going to enforce the law against everyone everywhere and you're not going to threaten the state into not enforcing the law. That would be intolerable and I'm not going to let that happen," said Cuomo.
And the Governor said he is ready to take on the state of Ohio in another matter posing a potential threat to New York.
Legislation passed recently in Ohio allows any business there to withdraw up to 5 million gallons of water from the lake every day without government approval.
Environmentalists worry that could damage habitat and diminish efforts established through the Great Lakes Compact to protect the lakes. Cuomo and others say it could threaten the hydropower plant and hurt business.
The Governor said they are in conversations right now with Ohio officials. But Cuomo said the state can take action if necessary.
"There's potential legal action. We don't want to get into a dispute with another state if we can avoid it. And we are going to have conversations because we are concerned," said Cuomo.
The Governor, however, is not concerned about recommendations released recently to allow hydraulic fracturing in the Marcellus Shale. Cuomo said the recommendations are balanced and will be subject to modification after public hearings.