Music Notes: More Summer Concerts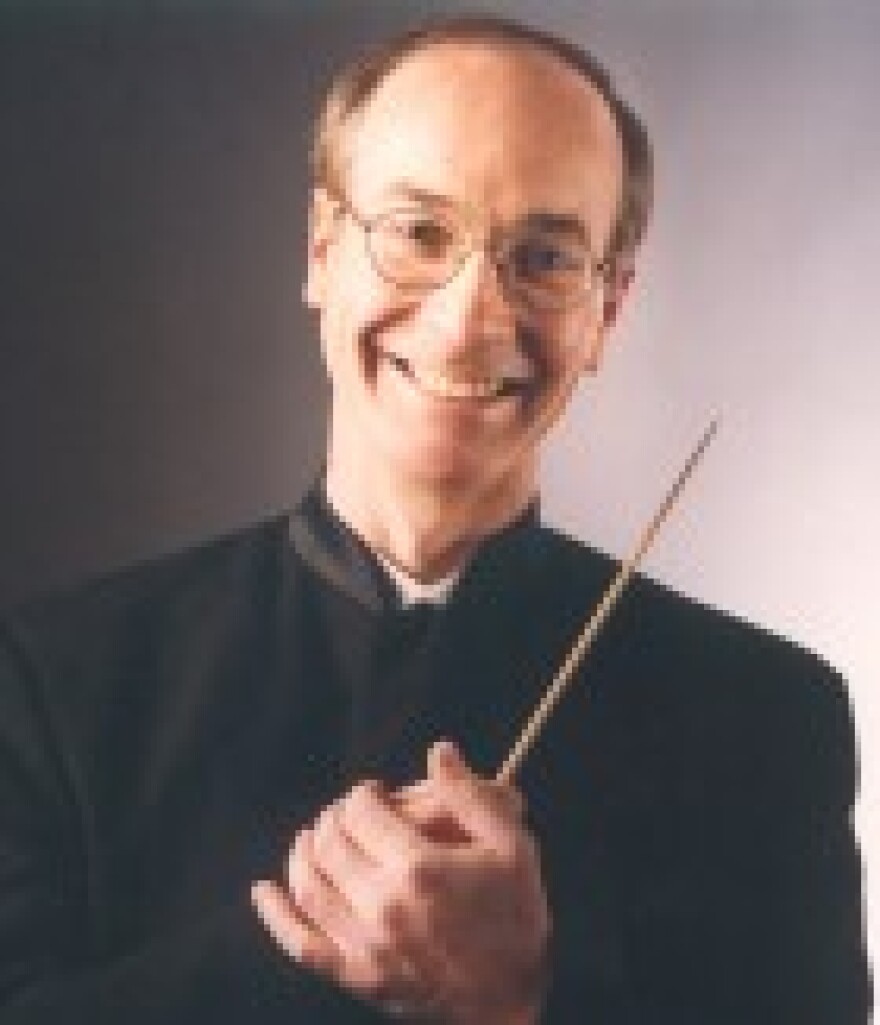 A former BPO conductor previews a series of suburban recitals.By Bill Raffel, WBFO
Buffalo, NY – The Buffalo Philharmonic's former resident conductor will lead a series of concerts in Clarence. Good morning. I'm Bill Raffel with Music Notes.
Arie Lipsky still lives in Amherst but nowadays spends quite a bit of time conducting orchestras in Ann Arbor, Michigan and Ashland, Ohio. So much so that he had to give up his positions with the BPO two years ago, where he was also the principal cellist. His travels also brought him to Lithuania to conduct the Saint Christopher Chamber Orchestra for Buffalo-based Fleur de Son records. But even though he's spending more time on the podium, Arie assures me he hasn't given up the cello.
Arie Lipsky leads the Clarence Summer Symphony in an all-American concert Sunday, July?14th at 7?p.m. in Clarence Town Park. The program also includes Aaron Copland's Fanfare for the Common Man and selections from Rodeo.
Arie's former orchestra, the Buffalo Philharmonic, gives three performances this week. Paul Ferington conducts a free concert tomorrow (Tuesday, 7/9) at 7?p.m. along Bidwell Parkway in Buffalo.
Ron Spigelman takes the BPO to the Buffalo Zoo Wednesday (7/10) at 7?p.m. for everything from Henry Mancini's Baby Elephant Walk to an arrangement of Turkey in the Straw. The zoo will be re-open at six, and the petting zoo will be open. You're even in vited to bring picnics, lawn chairs, and blankets. Then on Friday (7/12), they'll to Fort George in Niagara on the Lake, Ontario at 7:30?p.m. for a concert complete with, what else but The 1812 Overture.
At the Chautauqua Institution, the Chautauqua Opera presents Verdi's Tosca tonight (Monday, 7/8) at 7:30?p.m. in Norton Hall. The Chautauqua Ballet performs tomorrow (Tuesday, 7/9). Organist Frederick Swann brings his farewell tour to the Massey Memorial Organ on Wednesday (7/10). On Thursday, the Chautauqua Symphony performs Shostakovich's Fifth Symphony and Tchaikovsky's Violin Concerto 3, with Frank Huang as Soloist. And on Saturday, the orchestra presents Franck's Symphony in D and the Walton Violin Concerto with Stephanie Chase as soloist. All these performances begin at 8:15?p.m. in the Amphitheatre.
At One M and T Plaza downtown, the Amherst Saxophone Quartet performs Wednesday (7/10) from noon to 1?p.m.
The American Legion Band of the Tonawandas visits Bassett Park in Amherst Tuesday (7/9) at 7:30 p.m.
And the Carillon Concert series continues with our guest last week on Music Notes, Gloria Werblow, ringing the bells at 7 p.m. followed by a Caribbean Rhythm Band Steel-N-Effexx. That takes along Milton Street in Williamsville in front of Calvary Episcopal Church.